Medical Negligence

Claims Solicitors

If medical treatment has caused you or your family avoidable harm, we will work hard to try to get you answers as well as the compensation you deserve.
Who can make a medical negligence claim?
If a hospital, doctor, nurse or surgeon has given you inadequate care that resulted in distress, injury or life-changing circumstances, by law you are able to make a claim for compensation. Medical negligence compensation can provide financial support when a medical mistake impacts the way you live your life, and can help you to pay for ongoing care, make up for loss of earnings and pay for specialist equipment where needed.
We are specialist medical negligence solicitors that have only ever worked on medical negligence claims since we were founded in 1993.
Have you suffered from Medical Negligence?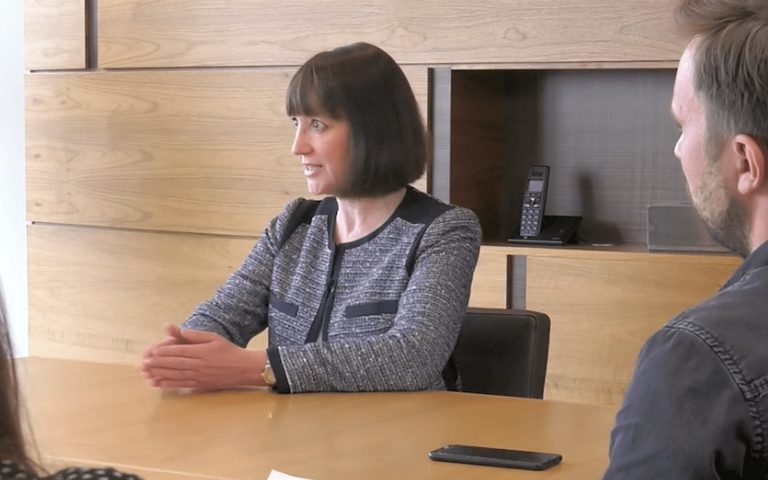 Our solicitors will support you to get the compensation you deserve. Start your medical negligence claim today at absolutely no cost to you.
No win. No fee.
No hidden costs
100% risk-free, only pay if you win
Why choose a Gadsby Wicks medical negligence solicitor?
One specialist
solicitor throughout
your whole case
The only medical
negligence specialists
throughout Essex &
East Anglia
96% of cases are
successfully resolved
without the need
to go to court
Read our case study on Mrs M, who needed to undergo extensive chemotherapy, surgery and radiotherapy after her breast cancer was misdiagnosed.
What is medical negligence?
Medical negligence means that the harm or injury caused is as a result of medical treatment which is not of an acceptable standard. Medical negligence (also called clinical negligence) can occur in a number of situations, including:
A medical negligence claim does not necessarily need to apply to the negligence of a GP or doctor. Situations such as improper nursing care resulting in a patient developing pressure sores or preventable complications caused by midwives during birth can result in a claim against these individuals or the organisation they represent.
What is the difference between medical negligence and clinical negligence?
In a practical sense, there is no meaningful difference between medical negligence and clinical negligence. Both are used interchangeably when discussing acts of negligence or mistakes that breach a healthcare provider's duty of care to their patients.
However, the difference lies in the origins of clinical negligence in the legal world. It was asserted that the term "medical negligence" gave the impression that someone could only make a claim against a doctor or a similar professional, or that the incident could only take place in a hospital or doctor's surgery.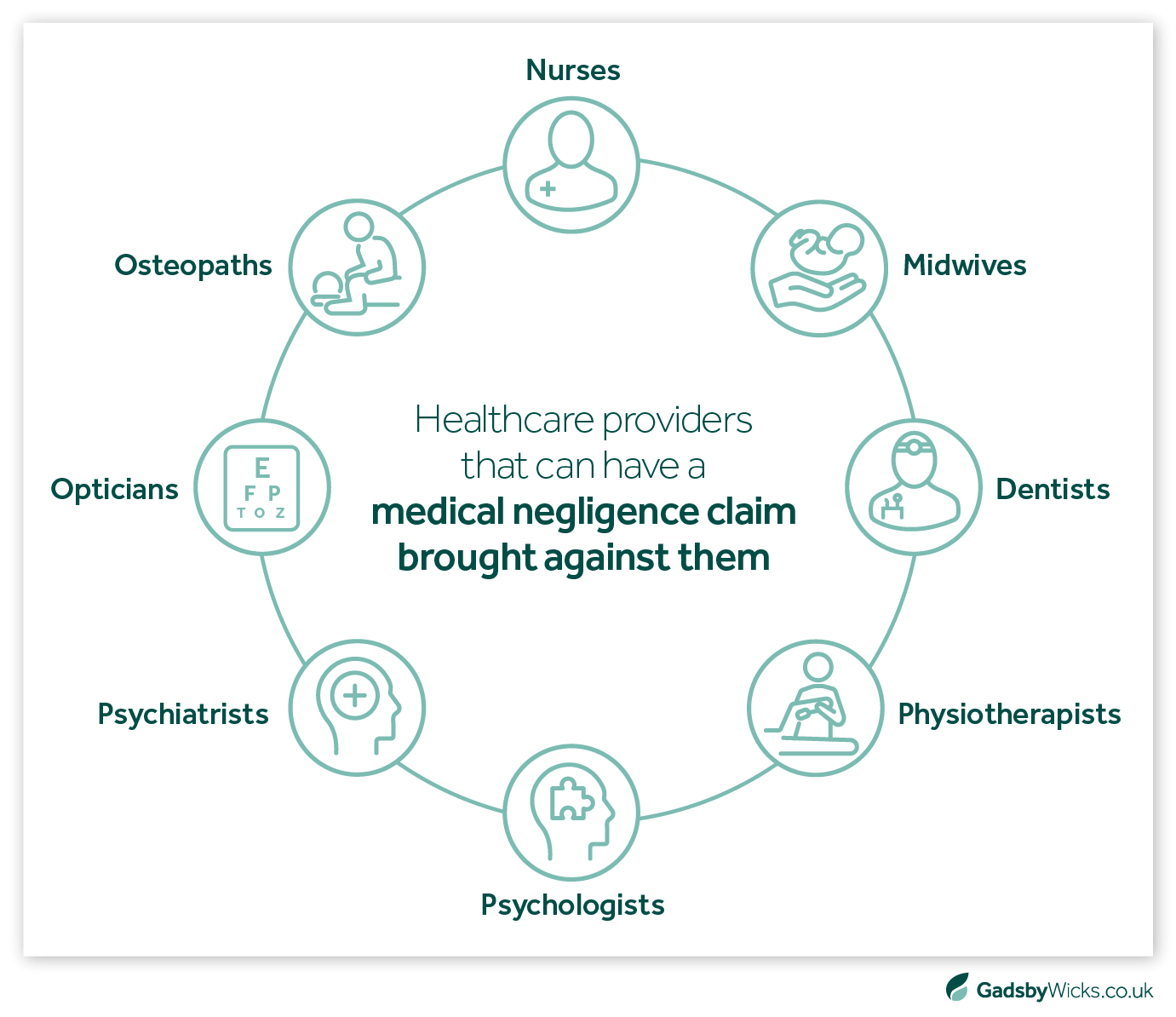 The term "clinical negligence" was employed to emphasise that these circumstances can apply to a wide range of professionals. However, today they are both frequently taken to have the exact same meaning.
Do I have a medical negligence case?
Determining whether you have a medical negligence case relies on investigations that delve into different areas of your potential claim.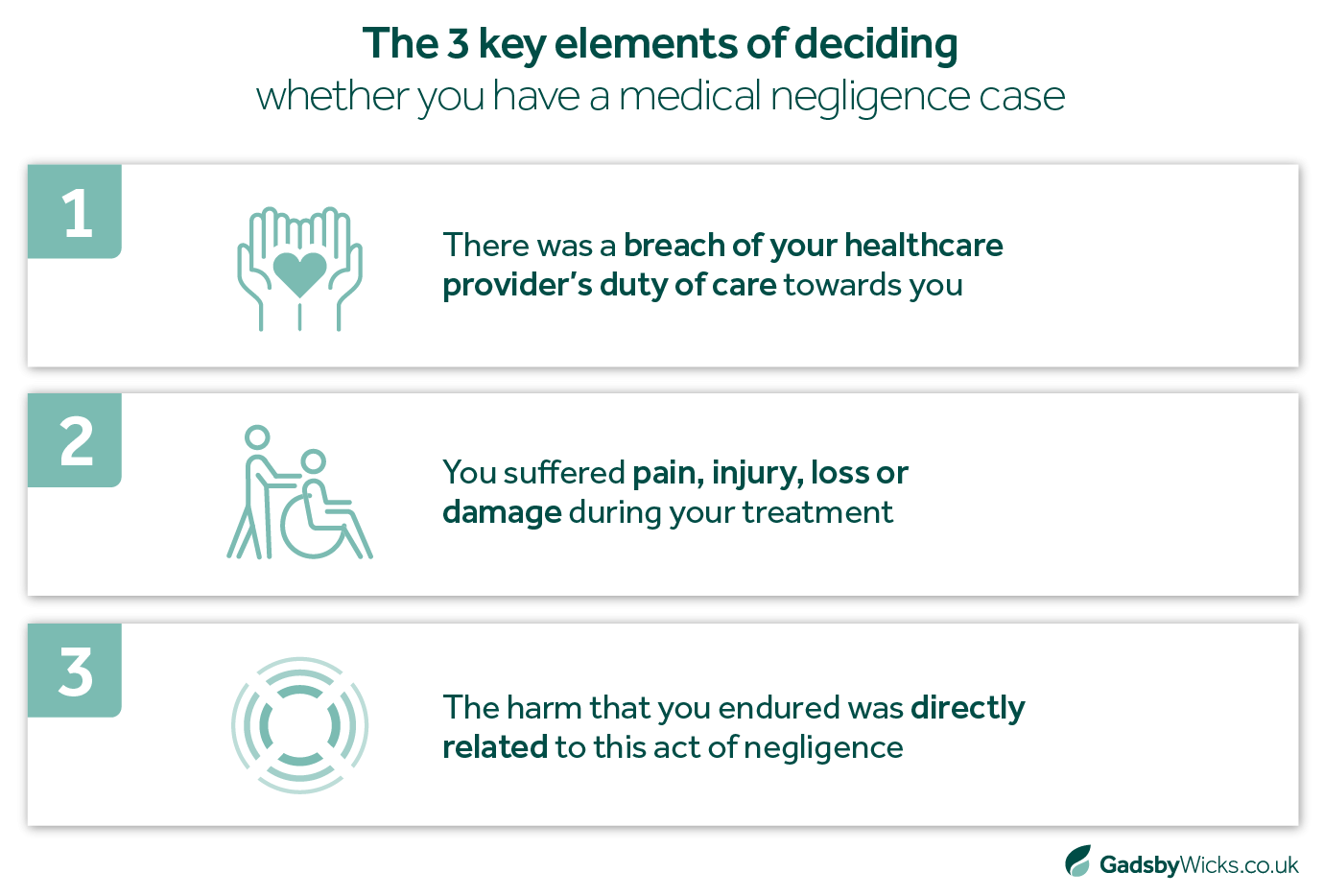 Firstly, one of your healthcare providers will need to have performed part of their role negligibly. The standard which this is measured against will depend on the area of medicine involved, at what point you received treatment, and other extenuating factors.
For example, say that during a Caesarean section, the surgeon inadvertently cuts the patient's bladder. If the bladder was in an abnormal position during the surgery, this incident might not be viewed as negligible. However, if it was in a predictable position, the cut could be seen as negligent. The professional in question needs to have done something that is not up to the standards of their role.
Secondly, the harm caused to the claimant as a result of this negligence must be significant, be it physical, psychological or financial. However, it is important to note that for a successful medical negligence the consequences cannot be strictly financial – there has to be some form of physical or psychological harm caused.
Finally, causation has to be determined. This establishes that the harm the claimant was directly related to the negligence of a healthcare provider. This is based on the balance of probabilities – this test figures out if the harm caused to the claimant was greater than what they would have experienced during their specific circumstances.
A court will not consider outcomes from your that could be expected, such as if the risks were laid out to you before treatment, or any pain or suffering that was deemed inevitable.
As an example, a patient is sent home by a doctor after complaining of stomach pains. They pass away a couple of hours later due to arsenic poisoning. Although the doctor was unquestionably negligent, no treatment would have prevented the patient's death, so unfortunately this means there is no claim because their death was inevitable.
How do you prove medical negligence?
There is never a guarantee that your case will be successful, and anybody that promises a compensation figure upfront without thorough investigation is usually not to be trusted.
Proving instances of medical negligence is a lengthy, exhaustive and time-consuming process. It's the job of our medical investigation team and specialist solicitors to get to the bottom of what happened, so your family can receive some answers as well as compensation.

How long will my claim take?
It can take 12-18 months to investigate a medical negligence claim. Most cases are then settled but, if a claim goes all the way to Trial, it can take a number of years to reach its conclusion. Particularly complex claims, such as those involving birth injuries and catastrophic injury, can take several years to determine the extent of the harm that has been caused.
How far back can you claim medical negligence?
In most cases, you have 3 years to make a claim from either the date the negligence took place, or the date you became aware that the negligence had taken place. This is true for most people except for minors, who have 3 years from the day of their eighteenth birthday to make a claim.
If a person has suffered from medical negligence as a child but isn't able to bring forward a case due to mental incapacity, there is no time limit on someone bringing this on their behalf.
If medical negligence was fatal, the family then has 3 years from the date of death to pursue a claim.

Am I eligible for Legal Aid?
If the claim relates to a brain injury suffered by a child at or around the time of birth, it may be possible to arrange for the claim to be funded through the Legal Aid Scheme. In that event, the Legal Aid Agency will be responsible for all of our fees and expenses, and both you and the child will also be protected against any liability for the Defendants' legal fees and expenses should the case be lost.
If the claim succeeds, the child will be awarded compensation and this will be paid by the Defendants, who will also pay all of the legal fees and expenses. Therefore, neither you nor the child will pay anything and the child will receive 100% of the compensation that is awarded.
On the other hand, if the claim is lost, our legal fees and expenses will be paid to us by the Legal Aid Agency and the Defendants will be required to pay their own. Again, if this is the outcome, neither you nor the child will pay anything.
In order to be eligible for Legal Aid, the child's financial circumstances must fall within certain set limits. In reality, most children are within those financial limits and are therefore eligible. If the child is eligible and you choose to adopt that method of funding, we will prepare the necessary application forms for you to approve and sign.
How much will it cost me to make a medical negligence claim?
If we take on your medical negligence claim and you are not eligible for Legal Aid, we will offer you a Conditional Fee Agreement, also known as a 'No Win No Fee' Agreement. This means that you will not need to pay anything upfront, there are no hidden costs, and you pay nothing if your claim is unsuccessful. We only receive our fees if your claim succeeds.
Other solicitors may offer you a 'No Win No Fee' Agreement, but then ask you for money upfront or at different stages as the claim progresses. They may ask you to pay for:
an initial investigation to see whether or not they will be willing to take on your case
opinions from medical experts
expenses
We will never ask you to pay these costs.
You will only need to pay us if your claim succeeds and this is paid out of your compensation. We will discuss with you what you can expect to pay. We also promise that we will aim for you to keep at least 75% of your compensation.
Our expert team are here to answer your questions
If you or a loved one have experienced medical negligence and would like to speak to someone about your options, our team is here to listen and advise you on your next steps.
We are the only medical negligence specialist firm in Essex & East Anglia
96% of our cases are successfully resolved outside of court
No win. No fee. You only pay if your case is successful
Work alongside one specialist solicitor throughout your entire case