Medical Negligence
Can you sue a hospital for medical negligence?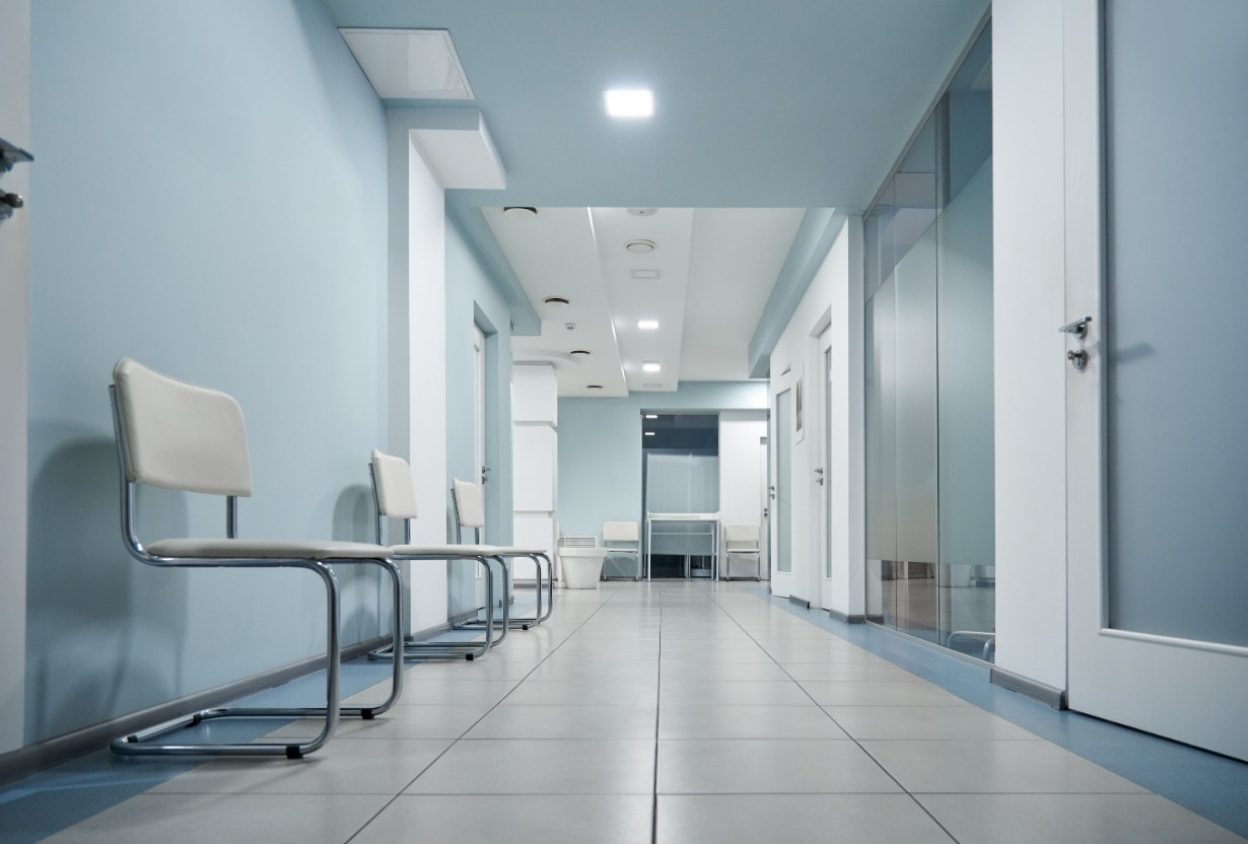 No win. No fee.
No hidden costs
100% risk-free, only pay if you win
About the Author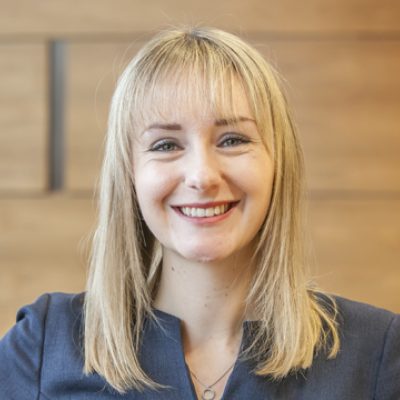 Whether visiting a hospital for a routine appointment or an emergency, patients can expect the clinical professionals in charge of their care to deal with their situation effectively and attentively.
In rare cases, a breach of duty can take place, resulting in a patient being left vulnerable, in pain, with life-changing injuries or in some cases, wrongful death.
When this happens, it is important that those affected know the steps to take to secure the compensation, answers and justice they deserve. Know who to reach out to, what the process of making a claim looks like, and importantly who they are making a claim against.
Here, we will explain how you can sue a hospital if you have suffered as a result of medical negligence, and how this differs depending on whether you are claiming against an NHS or private hospital.

Is there a difference between suing an NHS hospital and a private hospital for negligence?
Who the defendant is in a medical negligence claim will depend on whether the negligent incident occurred in an NHS hospital or a private hospital.
NHS hospitals and clinics are run by trusts, which often cover multiple hospitals in a region. An NHS trust is responsible for the safety and wellbeing of patients treated within their hospitals, across all wards and departments. It is the trust's duty to ensure that all treatments are delivered competently and that levels of care do not fall below acceptable standards.
In a private hospital, the circumstances can be more complex. The hospital itself will bill for aspects such as your hospital room, nursing and treatments such as physiotherapy. If anything that falls under the hospital's bill causes harm to the patient, the duty of care is with those in charge of the hospital.
However, when the clinical errors are carried out by a consultant to the hospital, be it a private surgeon, physician, anaesthetist or another practitioner, the liability sits with them as an individual.
This is why it is important to determine exactly what aspects of a person's treatment in a private hospital contributed to the pain and suffering they endured. It is not uncommon for there to be multiple defendants when a private hospital is sued for negligence, while NHS negligence claims will most often focus on the trust as the sole defendant.
Who from a hospital is responsible for paying compensation following a successful claim?
A private hospital or individual will have arranged their own insurers. NHS trusts are supported by NHS Resolution (formerly the NHS Litigation Authority).

What can suing a hospital achieve?
Mistakes made during medical treatment can change the lives of patients – sometimes temporarily, sometimes permanently. If you or someone you love has been affected by the actions or inactions of a professional trusted with their care, pursuing a medical negligence claim can help secure the compensation, answers and justice you deserve.
However, for many claimants the importance of making a claim goes further than financial support and answers. It is about ensuring that what they endured does not ever happen again to anyone else. Whether you were overlooked, not listened to, given the wrong information or your treatment was mishandled, a claim can help guarantee that internal investigations take place, recommendations are made and changes are implemented.
Private hospitals are particularly under a lot of pressure to learn from their mistakes quickly. Every time a claim is made against them, their insurance premium rises. NHS Resolution is also responsible for ensuring that NHS trusts effectively respond to mistakes and has made a commitment to learn from its mistakes.
When making a claim against a hospital, it compels them to address important flaws or issues in the standard of patient care. By taking this important step, claimants are directly helping to improve conditions for future patients.
NHS Resolution prioritises learning from all individual mistakes and amplifies any improvements throughout trusts nationwide to help improve standards of care. This means that any guidance issued as a result of an internal investigation will be likely to have a positive influence on other trusts.

How is medical or clinical negligence defined?
Medical negligence is any instance when a healthcare professional provides a substandard level of care that results in injury, pain, loss or death.
Not every medical mistake will justify grounds to pursue a medical negligence claim. Typically, we can establish whether an individual has a case by exploring these 3 questions:

Did the healthcare professional breach their duty of care towards the patient?

Did the patient suffer pain, injury, loss or damage?

Was the patient's suffering a direct result of this breach of duty?
Examples of medical negligence cases
In a hospital environment, medical or clinical negligence can be categorised in many ways. Here is a small selection of common scenarios where a patient may choose to pursue a claim:

Misdiagnosis or failure to diagnose a condition

Surgical complications and errors

Wrong treatment given

Unsanitary conditions and low hygiene standards

Administrative issues that cause errors or misreported results
What impact can a medical error have on your life?
Being let down by a healthcare professional can have serious consequences for the individual it affects, both in the short and long term.

It could range from needing additional treatment or surgery, resulting in additional pain and suffering and temporary loss of earnings, to leaving the person affected with lifelong disabilities, pain and challenges. These limitations may affect them for the rest of their life, preventing them from completing everyday tasks, taking part in activities or providing the same level of care and support for their loved ones.
A medical mistake can leave someone physically unable to work, resulting in ongoing loss of earnings. It may mean they need additional support, such as visits from physiotherapists or live-in carers, or they may require specific aids and equipment to assist their day-to-day routine.
A person's home also may no longer be suitable, and may require an architect to assess how the building should be adapted for accessibility, or whether another property needs to be considered.

For your safety and convenience
video meetings are now available with all our specialist solicitors.
Call us on 01245 494929 or request a callback
Call me back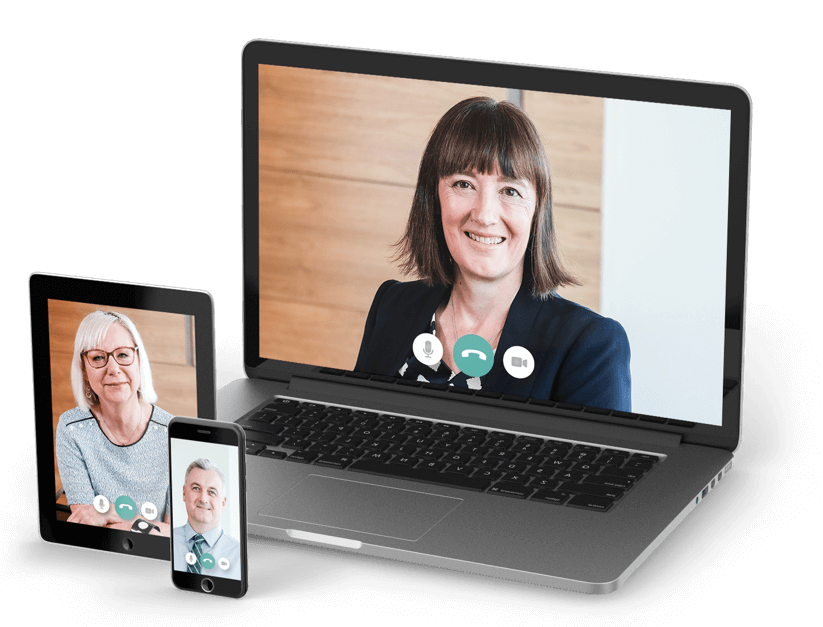 What happens if the hospital admits liability?
Admitting liability means admitting errors were made which caused injury or harm. When this happens, we will communicate with the hospital's representatives to develop a plan of action and provide them with a schedule of loss outlining what we believe our client is entitled to.
Sometimes a hospital will admit to a breach of duty in the care or advice provided but contest the extent of the injury or harm and the level of compensation to then be paid. We then enter into negotiations in the hope that we can reach a fair, reasonable conclusion and so settle the claim out of court, but if that is not possible, then we will pursue the claim through the courts.
What happens if the hospital denies responsibility?
Liability is made of two parts, breach of duty of care and causation.
A breach of duty of care is when the standard of care provided falls below what is acceptable. This could be poor or incomplete advice, failure to identify red flags and refer for further tests or to a specialist, wrong diagnosis or failed diagnosis.

However, not all breaches of duty lead to an injury or harm and we need to explore this as compensation is paid for the harm which is caused. We therefore have to then explore and identify just how much the breach has caused an injury or harm and the impact this has had on the Claimant.

When a hospital denies responsibility, we will therefore investigate both breach of duty of care and causation where we believe our client has a case.

Are there time limits on making a claim?
In almost all cases, an individual has three years to make a claim from either the date the medical negligence happened, or the date they became aware that it took place.
There are exceptions to this time limit. Children have three years from the day of their eighteenth birthday to make a claim. There is no time limit for someone who is considered mentally incapacitated.
If medical negligence resulted in death, the family has three years from the date of the claimant's death to pursue a claim, so long as when they died, the deceased could have brought a claim.

Talk to our expert medical negligence solicitors
We hope that this has helped you understand that it is crucial to hold hospitals and healthcare professionals accountable when something goes wrong – both to look after you and your family's future, and to help prevent medical errors affecting others later on.

When choosing to pursue a claim, it is important to have specialist medical negligence solicitors by your side. At Gadsby Wicks, we have been supporting clients in Essex and East Anglia for over 25 years and pride ourselves on our extensive knowledge, resources and success rate in helping clients seek justice.

"No win, no fee" – you pay nothing unless your claim is successful

We allocate one solicitor to your claim, who will be with you from start to finish

We work with trusted, impartial medical experts to determine whether you have a claim, and the compensation you deserve

96% of our cases settle without going to court
We will help you find the answers you need, get the justice you deserve and seek compensation to help support your family through this difficult time.
We are trusted across the county and beyond, and are often referred by NHS Resolution to claimants, as they recognise our competence in handling claims with professionalism and efficiency.
Find out if you have a claim or get in touch with our team today to start your journey.
Disclaimer
All content contained within this article is meant for general information only – this should not be treated as a substitute for medical advice from your doctor or another healthcare provider. If you require legal advice specific to your situation, please contact our team directly.
Gadsby Wicks is not liable for any diagnosis made from the content of this article, nor does it endorse any service or external site linked to within the article.
Always consult your GP if you are concerned about your health and wellbeing, or speak to us if you require legal advice.