Misdiagnosis Claims
How is compensation calculated following a misdiagnosis claim?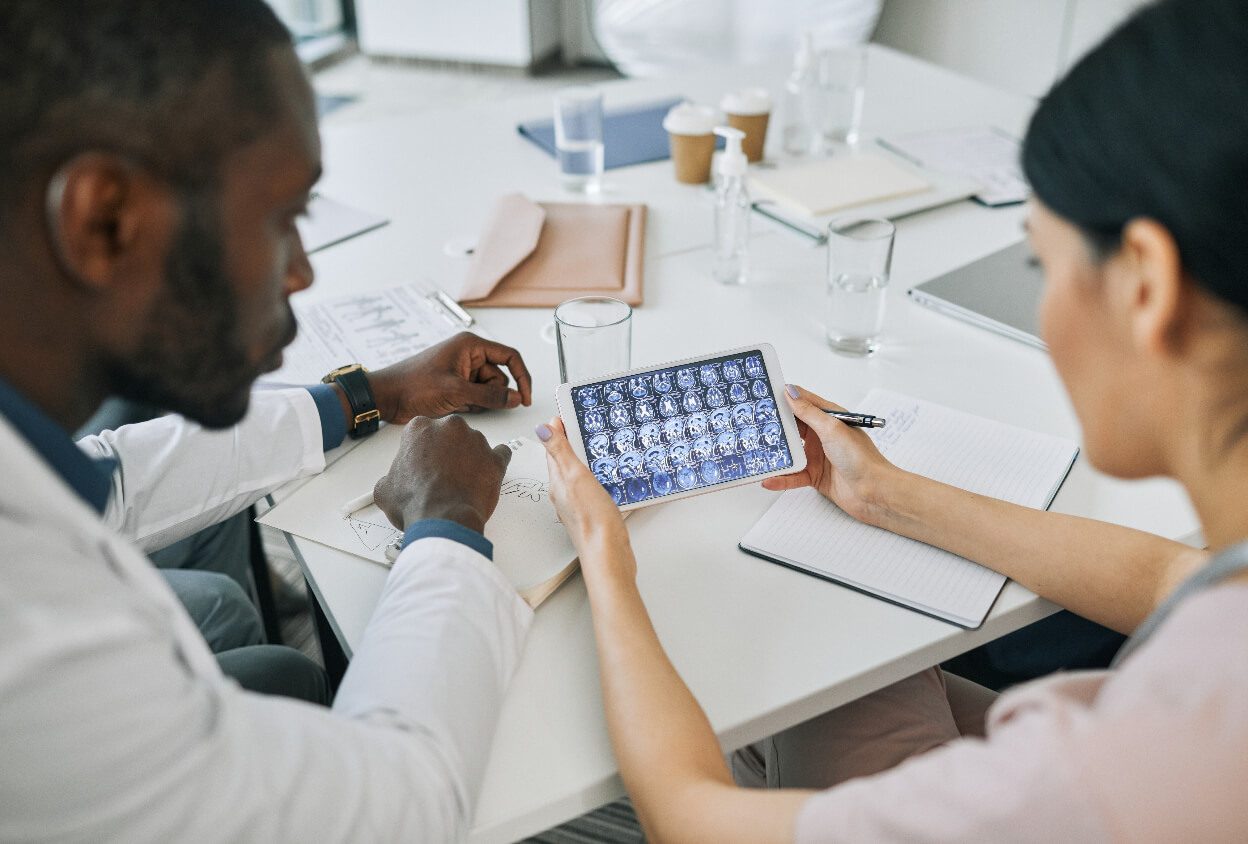 No win. No fee.
No hidden costs
100% risk-free, only pay if you win
About the Author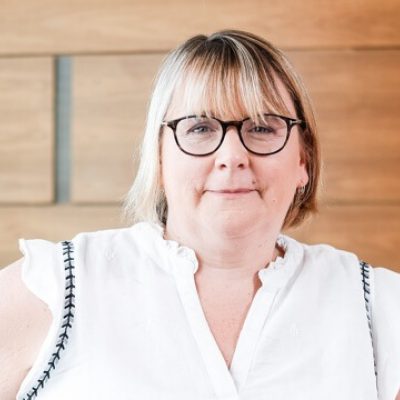 Whenever we see our GP or any other healthcare professional about a problem we are experiencing, we expect to learn what is wrong and how it can be treated. While this occurs in the vast majority of cases, mistakes do happen – and they can have life-changing consequences for a patient and their loved ones.
Now, the human body is complex, and healthcare professionals are not expected to get a diagnosis right every time. But, if the steps taken which lead to a misdiagnosis are something that no reasonable professional would have done, then this is considered negligence, and may be grounds for a medical misdiagnosis claim.
The aim of these claims is to help claimants understand what happened to them, and to secure compensation that enables them to be, in so far as that is possible, put into the position which they should have been in if there had not been a misdiagnosis.
But, how much compensation can you expect to receive following a successful misdiagnosis claim? Here, we will outline how we, as medical negligence solicitors, calculate the likely value of each individual claim.

What is compensation?
Compensation is a sum of money awarded to a claimant following a successful medical negligence claim. This could be provided as a lump sum, a series of periodic payments (PPs), or a mix of both.
Compensation in medical negligence cases is split into two categories:
General damages
This is financial compensation for pain, suffering and loss of amenity (PSLA) caused to the person. This compensates them for any pain and suffering endured as a result of negligence, and any changes in lifestyle that have had to be made as a result of the injury.
Special damages
Special damages is compensation for the financial losses and expenses incurred as a result of the injury and may vary significantly between two claimants with very similar injuries. The individual circumstances taken into account include age, type of employment and employment status, the need for changes to accommodation, and the cost of any future care or treatments that may be required.
For more information, we recommend checking out our helpful guide to medical negligence compensation.
Calculating compensation for a medical misdiagnosis claim
In order to determine the likely level of compensation in a medical misdiagnosis claim, we must consider where a claimant is now, and where they should have been with proper treatment.
The very nature of misdiagnosis means that when a claimant went to see a healthcare professional, they already had an injury or illness. Consequently, it means this condition may have been causing symptoms at that time and that there were treatments and a likely prognosis which may have changed over time.
The failure to make the correct diagnosis will have led to a failure to initiate the appropriate treatment at an earlier stage. This may have several consequences for the claimant:

The symptoms may have persisted or worsened

The treatment options may have changed, with some options no longer being possible

More significant treatments or procedures may be required

The prognosis may have worsened, affecting them long term or even reducing life expectancy
The impact of a misdiagnosis on all three of these factors will vary from case to case. For example, if a fractured foot is initially misdiagnosed and discovered two weeks later, it is likely the only consequence will be that the person has had to endure a couple more weeks of pain and discomfort, and may have been unable to go to work or participate in activities.
At the other end of the spectrum, a misdiagnosis of breast cancer that is not resolved for several months can significantly change all three of these factors:

The symptoms have worsened

The treatment options might have changed from a fairly straightforward lumpectomy, to now requiring a combination of a mastectomy, chemotherapy and radiotherapy

The prognosis many have shifted from a full recovery with the lumpectomy to a 40% chance of survival at 5 years
In this scenario, these factors would mean that the claimant would be entitled to substantially more compensation than the person with the fractured foot. But how would this actually be calculated by the Court or your solicitors?

Calculating general damages
As explained above, general damages are to compensate for pain, suffering and loss of amenity. This means determining the difference in symptoms, treatment and prognosis now as compared to if the condition had been accurately diagnosed when it should have been.
Your medical negligence solicitors will investigate the evidence surrounding your claim and rely on the input of medical experts to gain a clear picture of the difference between where you are now, and where you should have been if your healthcare professional had acted 'reasonably'.
Of course, it is impossible to know 100% what would have happened, but this enables us to form a good idea of the value for general damages.
Take for instance prognosis. Using the earlier '40% chance of survival at 5 years' example, this does not mean for certain that the person will be part of this 40%, or the 60% that fail to meet this threshold. It is just an average taken from the statistical information available on other people with the same condition at the same timeframe.

Special damages and future losses and expenses
By assessing the changes to a claimant's symptoms, treatment options and prognosis due to the misdiagnosis, solicitors can get a sense of the general damages likely to be awarded by a Court. Calculating the special damages and future losses and expenses is often more complex, as it depends on the claimant's unique personal circumstances.
Earlier in the article we highlighted some of the factors that can contribute to that calculation. It is made up of financial losses and expenses incurred up to the date of the settlement or trial, and any future losses and expenses which are reasonably anticipated. The expenses can include the cost of treatments, therapies, care, aids and equipment, transportation and travel, adaptation to accommodation and loss of earnings.
This is the part of compensation where there may be large differences between the amount awarded to different individuals with similar cases. For instance, if there is a loss of earnings of £10,000 per year, the full value will be different for someone who is aged 25 and someone aged 50. The same applies to the requirement for treatments, therapies or equipment.
Because the impact can be so individual, we are reliant on our client for insight into the impact on them and their life as a result of the misdiagnosis – what things they used to be able to do but cannot anymore, what care or treatments they require, if this has affected their ability to do their job, etc. The more we learn about a client's circumstances, the better we are able to determine a suitable value for the claim.
However, we also require expert evidence to help determine the value of special damages. This often includes:

Healthcare professionals such as physiotherapists, orthotists, speech therapists and hydrotherapists will recommend treatment plans, aids and equipment that may be required

Occupational therapists to assess the claimant's ability to do everyday tasks

Architects to assess the suitability of the claimant's home for their needs and whether adaptation is possible or whether a move to another property is required

Assistive technology specialists will make recommendations for technology which may help
Only by forming a strong understanding of a claimant's unique circumstances can we form a clear picture of the special damages they deserve.

Treatment for the wrong condition
A medical misdiagnosis claim means that there is also potential for the claimant to have received unnecessary treatment for a condition which was wrongly diagnosed.
Undergoing an unnecessary treatment may mean that:

There is a chance of further injury as a result of the treatment

The real condition is masked for longer, allowing its symptoms to worsen

The unnecessary treatment also impacts matters such as work or leisure, either because of the side effects of the treatment or because it prevents movement such as following surgery
A good example can be found within our own case studies. Mrs W was initially diagnosed in hospital as having diabetes with diabetic nephropathy. She required kidney dialysis for a few months and a transplant later on. The partner provided the donor kidney.
18 months following the transplant, Mrs W underwent a renal biopsy. That revealed she had myeloma. The original diagnosis of diabetic nephropathy was incorrect and she actually had Light Chain Deposition Disease.
Had the proper diagnosis been made originally, the myeloma would have been diagnosed and treated earlier. The claim was settled for £141,858, with some of the award going to Mrs W's partner as compensation for the unnecessary loss of one kidney.
If a claimant undergoes avoidable treatment as a result of a misdiagnosis, this can have an impact on both the general damages and special damages to which they are entitled.

Should I use an online compensation calculator?
No two medical misdiagnosis claims are the same. The specific circumstances of the claimant, the severity of the injuries, the treatment and care requirements they have for the future – they vary from claim to claim, making the compensation awarded very personal to each individual.
Therefore, we would not recommend using an online compensation calculator to try and gauge the value of your claim. Instead, you should contact an experienced medical negligence solicitor like our professionals at Gadsby Wicks.
We give your claim the attention it deserves, investigating all evidence, canvassing the opinions of medical experts, and understanding your situation. Through this, we are best placed to give you a reliable estimate of the compensation you might expect to receive.

Talk to the true medical negligence specialists
If a healthcare professional prescribes the wrong treatment, fails to investigate your symptoms properly, or does not refer you to a specialist when required, the consequences can be life-altering for you and your loved ones. You are entitled to compensation, and our solicitors are ready to help you gain this and the justice you deserve.
For expertise and experience that you can rely on, get in touch with our team today.
Disclaimer
All content contained within this article is meant for general information only – this should not be treated as a substitute for medical advice from your doctor or another healthcare provider. If you require legal advice specific to your situation, please contact our team directly.
Gadsby Wicks is not liable for any diagnosis made from the content of this article, nor does it endorse any service or external site linked to within the article.
Always consult your GP if you are concerned about your health and wellbeing, or speak to us if you require legal advice.