Birth Injury Claims
Stillbirth Claims Solicitors
There are no words that can adequately console parents after the loss of a baby. Since 1993, we have helped parents when negligent antenatal care or poor care during labour or delivery has resulted in the stillbirth of their baby.

If you have experienced similar heartache and would like to understand your options, or would just like some advice, we are here when you're ready.
Find out more about Stillbirth Claims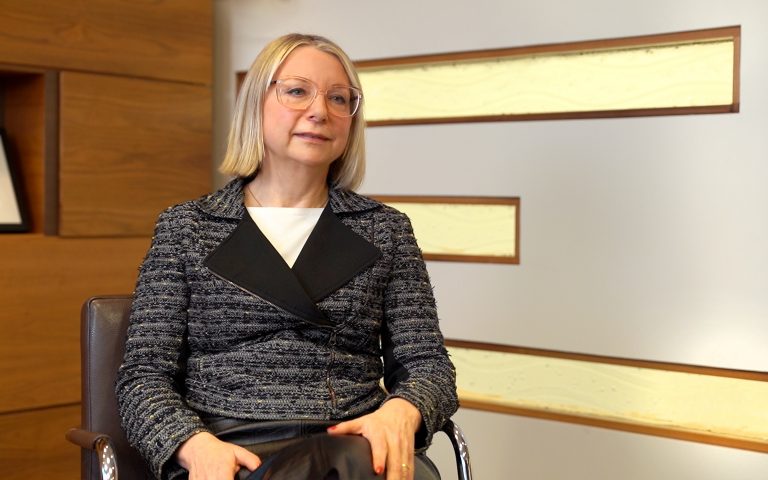 Our solicitors will support you to get the compensation you deserve. Start your medical negligence claim today at absolutely no cost to you.
No win. No fee.
No hidden costs
100% risk-free, only pay if you win
How can stillbirths happen?
While pregnancy complications are far less frequent thanks to modern medical advances, it remains impossible to guarantee a successful outcome in any pregnancy. In England, approximately 1 in 250 births is stillbirth, and it accounts for over half of the deaths of children under the age of 1 in the UK.
There are numerous ways a stillbirth can be caused:
Placental abruption
Around half of all stillbirths are linked to complications with the placenta. The placenta supplies the baby with oxygen and nutrition, so if this is compromised or obstructed, it can prevent the baby's growth or development.
Placental abruption is when the placenta separates from the uterus before the baby is born. This may be caused by a blow to the stomach, or be linked to conditions like preeclampsia or fetal growth restriction, but sometimes there is no clear cause.
Infection
1 in 10 stillbirths are caused by the mother contracting an infection such as rubella (German measles), flu, Lyme disease, malaria or chlamydia.
Preeclampsia
Preeclampsia is a condition that typically occurs after 20 weeks of pregnancy, causing the mother to experience high blood pressure. Ultimately, it can lead to eclampsia which can be life-threatening for mother and baby. While this can be managed temporarily, the only cure is to deliver the baby.
Gestational diabetes
Around 18% of pregnant women develop gestational diabetes. If not diagnosed by a healthcare professional, the risk of fetal death is over 4 times higher.
Birth defects
A genetic defect in the baby is the reason for approximately 10% of stillbirths.
Haemorrhage
Excessive blood loss experienced before or during labour can cause a stillbirth.
Although these conditions can occur in any pregnancy, there are several risk factors for stillbirths that increase the possibility of this occurring:

Having a multiple pregnancy

The mother is over the age of 35

Smoking, drinking alcohol or misusing drugs while pregnant

The mother's Body Mass Index (BMI) is above 30

The mother has a pre-existing physical health condition, such as epilepsy
For your safety and convenience
video meetings are now available with all our specialist solicitors.
Call us on 01245 494929 or request a callback
Call me back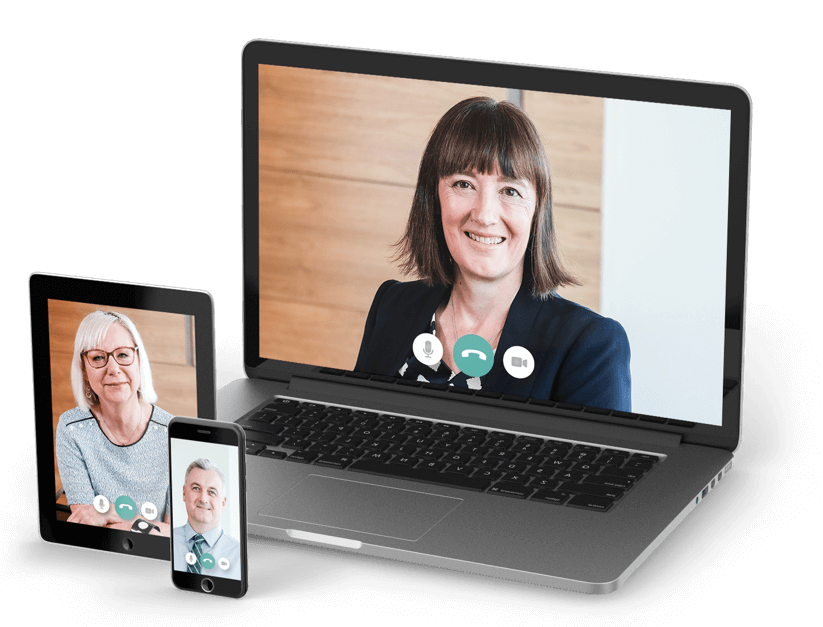 The difference between stillbirth and neonatal deaths
Stillbirth is the death of a baby after 24 weeks of pregnancy, and happens before or during labour with the baby being born without signs of life. It is a miscarriage if the pregnancy loss occurs before 24 weeks gestation.
If a baby dies within 28 days of birth, it is classified as a neonatal death. This differs from stillbirth as the baby must be born alive to be considered a neonatal death. In the majority of these cases, the baby will pass away within the first week of their life, which is often referred to as early neonatal death or perinatal death.
The perinatal mortality rate is the sum of stillbirths and early neonatal deaths.
How is the cause of a stillbirth determined?
Labour can be a stressful time for mothers and babies. When labour is prolonged, appropriate action must be taken to avoid serious birth injuries. When this doesn't happen, the infant can get distressed and suffer hypoxia, which can lead to Cerebral Palsy.

We know we can't undo what has happened, but we can seek accountability and answers for your family. Our expert medical team works with our lawyers to get to the bottom of the negligence that took place, and recover damages to help support your life moving forward.

When is medical negligence to blame for a stillbirth?
There is very little a healthcare professional can do to cause a stillbirth. Instead, when we refer to medical negligence in relation to stillbirths, it is often due to a failure in monitoring the baby's progress, or a failure to act on warning signs that indicate a higher risk of stillbirth.
For example, reduced fetal movement may indicate that the baby is not receiving enough oxygen or nutrients. If a mother tells their doctor or midwife that their baby's movement has changed, but they fail to check or their monitoring is substandard, this negligence can have devastating consequences.
Failing to spot warning signs based on the baby's CTG (cardiotocography) monitoring, or not reacting to a significant change in the baby's growth trajectory, can also prevent the mother or baby receiving a treatment or intervention that may save the baby's life, or delaying one until it is too late.
Furthermore, if an obstetric emergency during labour, such as shoulder dystocia or a breech delivery, is mishandled by healthcare professionals, this can deprive the baby of oxygen. In the most tragic circumstances, this can cause the baby to be stillborn, even if it was healthy prior to labour.
How can stillbirth impact your life?
It is impossible to describe how traumatic a stillbirth can be for parents. The months of anticipation to welcome their newborn can be shattered in an instant, leaving a void that can never be filled.
We have supported numerous parents affected by a stillbirth, and in all cases the moment where their doctor tells them that their baby has died is the worst experience of their lives. It is heart-breaking to inform a mother that they will never meet their child or watch them grow up, and there are often no words that can console them after this loss.
This trauma is only heightened by the fact that, in the majority of cases, a hospital will insist that the mother delivers the baby, rather than have a caesarean section. Going through the pain of labour knowing that your child has already passed away is a truly harrowing thought, but sadly it is one that several mothers face every day.
The distress of a stillbirth can greatly affect both parents' mental and emotional wellbeing, often resulting in high levels of anxiety and depression, and cause conditions such as post-traumatic stress disorder (PTSD).

Why choose a Gadsby Wicks medical negligence solicitor?
One specialist
solicitor throughout
your whole case
The only medical
negligence specialists
throughout Essex &
East Anglia
96% of cases are
successfully resolved
without the need
to go to court
Making a claim for a stillbirth
If you believe that the stillbirth of your baby could have been due to the actions or inactions of your healthcare professional, our experienced solicitors are here to help investigate your birth injury claim, guide you through the process, and ensure that you receive the justice that you deserve.

How long do stillbirth claims take to settle?
In most circumstances we would anticipate a stillbirth claim to take between 2 and 5 years to reach final settlement.
During this time our solicitors will work with the claimant to establish what happened, determine whether negligent care was a direct cause of stillbirth, and quantify the value of their claim based on the physical, psychological and financial damage the claimant sustained.
Many claimants for stillbirth also use this time to engage with untoward incident reports and file letters of complaint with those responsible for their baby's death. This can help to encourage the defendants to introduce measures that will prevent what happened to the claimant from happening to any other parents in future, and that their baby's death results in positive change.

How long do you have to make a claim?
A stillbirth claim must be made within 3 years of the baby's death. There is no time limit for anyone who is mentally incapacitated.
In some circumstances, the Courts will allow claims outside this time. We can advise you on whether your claim is likely to be considered.

What is the average settlement amount for stillbirth claims?
No amount of money can compensate for the loss of a baby. However, it can cover the costs for any psychological treatments and therapies to help a mother come to terms with this devastating event, and move on with their life as comfortably as possible.
Compensation can also pay for any items purchased in anticipation of the baby being born, such as clothing, cots, and toys, if you intend on never using these in the future.
In many circumstances, stillbirth claims will settle for between £30,000 and £50,000.
It is important to note that in a stillbirth claim, the mother is the claimant. It is very difficult for the father to bring a claim for psychological injury unless they have suffered from shock – for example, if the baby was born dead and neither parent had any prior knowledge of this.
Moreover, parents cannot receive the statutory bereavement award of £15,120 in cases of stillbirth. Unfortunately, this award is only available if the child is born alive and passes away under the age of 18.

How do I make a claim and what should I expect?
At Gadsby Wicks, we understand that a stillbirth claim is about more than financial compensation – it is about getting answers.
When you reach out to our solicitors, we will thoroughly investigate medical records and witness statements to determine what happened, and work with impartial, active medical experts to establish if the treatment you and your baby received was negligent.
If we believe that a healthcare professional breached their duty of care towards you and your baby, and this directly led to the stillbirth, we will pursue a fair settlement with the defendants, and support you with any court hearing where necessary.
We will be with you every step of the way, ensuring that you achieve the closure, compensation and justice you are entitled to.