Birth Injury

Claims

If you, your baby or your partner has suffered from an injury at birth, we can help you seek justice in this difficult time.
We understand that complications at birth are devastating for all involved. If you or your family have been affected as a direct result of a medical mistake, you could be entitled to birth injury compensation.
For your safety and convenience
video meetings are now available with all our specialist solicitors.
Call us on 01245 494929 or request a callback
Call me back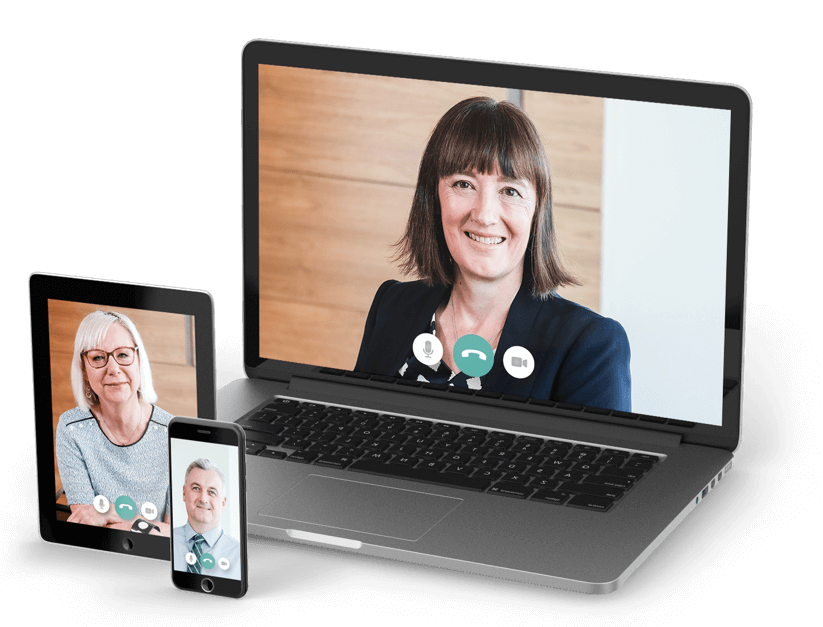 How do birth injuries happen?
Occasionally, mistakes are made in antenatal care, during labour and delivery, or soon after birth. If a baby, its mother (or both) are injured because of such a mistake and it causes them physical and/or psychological injury, they are said to have suffered a birth injury or trauma. A birth injury can have a life-changing impact on the whole family.
Some children are severely disabled from birth and require care for life. A mother who is injured during birth can suffer pain and ongoing problems, or may need surgery because of the damage.
Complex claims need birth injury specialists
Our birth injury lawyers have the specialist knowledge and expertise to build a strong medical negligence claim for you and will help guide and support you throughout your case. Whilst we can't turn back the clock, the financial compensation achieved from a successful birth injury claim can help ease the burden of the costs of care and equipment for families who have been affected.
Birth injury claim process
Our birth injury claim process is no different than claiming for other medical accidents. Once arrangements for funding your claim are finalised, your claim will be handled by one of our specialist solicitors, who will work with you throughout your case. They will meet with you to establish a detailed history of your medical treatment and the issues you or your loved one suffered.
We will then thoroughly investigate your birth injury claim and gather all information required – including your medical records – and have these assessed by an independent, experienced medical expert. If they believe there is sufficient evidence, we will proceed with your claim.
Even if we determine that it is not in your best interests to pursue a claim, our investigations will often shed light on the nature of your birth injury and why it happened, which may give you peace of mind regarding the incident.
A birth injury claim can often take 12-18 months to investigate and settle. However, if claims proceed to Trial, it may take several years to conclude.

Pregnancy birth injury claim
A pregnancy birth injury claim is one you can make if an injury occurs to you or your unborn child during pregnancy, prior to the birth.
Complications during pregnancy, such as placenta praevia, placenta abruption, anemia and preeclampsia, can limit the oxygen and nutrients supply to the foetus, which may then lead to birth defects or the death of the child prior to or following birth. Similar complications can also negatively impact the short and long-term health and wellbeing of the mother.
If signs of these and similar complications are missed by medical professionals during appointments and check-ups, treatment is applied too late, or the condition is misdiagnosed and the wrong treatment is applied, this could form the basis of a pregnancy birth injury claim.
Traumatic birth injury
While most births are delivered with minimal or no injuries, it is believed that around 30,000 women in the UK experience birth trauma each year. Factors that make traumatic birth injuries more likely include:

A lengthy or particularly painful experience in labour
Mothers not receiving the correct amount of pain relief
Cuts, bruises and fractures suffered by mother or baby during the delivery
Emergency Caesarean sections, potentially caused by the baby suffering from oxygen deprivation or a fall in heart rate
The unforeseen use of instruments like forceps to assist the birth
Poor or impersonal care given to the mother before, during and after the birth
A traumatic birth injury may not only have physical consequences to the mother and/or child, but may also result in the mother suffering from postnatal post-traumatic stress disorder (PTSD), which may damage their psychological wellbeing long after the birth. This can then result in mothers struggling day-to-day and a loss of financial earnings, as well as the need for future counselling or psychiatric care.
If birth trauma was due to the inattentive or inappropriate care of the medical professionals supporting the birth, this can result in a birth injury claim.

Can you make a claim for perineal tears?
While up to 90% of first-time mothers will experience some sort of tear or graze through vaginal birth, there are some instances where poor care has led to preventable or more severe damage. For example, if high-risk factors weren't taken into account prior to birth, taking too long to diagnose a tear, not identifying or treating a perineal tear after delivery, or not diagnosing/acting upon signs of infection.
If you believe a tear during childbirth could have been prevented, speak to us about your options.
What is birth injury compensation?
If your birth injury claim is successful, you will receive compensation for the injury inflicted. The amount you receive will depend on the severity of the injury and the financial losses this caused or will cause in the future.
Future financial losses commonly include loss of earnings and costs of care. For instance, if as a result of a preventable birth injury your child will require ongoing care and specialist treatment for the remainder of their life, the cost of this will be calculated and factored into the compensation awarded.
Birth injury compensation can also take into account increased insurance costs, cancellation fees for cancelled holidays, cost of aid, equipment and travel to appointments. We will discuss all these details with you to ensure all aspects are included within your claim.
Because we are specialists in birth injury claims, we can often build a stronger case than solicitors with less experience, especially in complex claims. This particular expertise helps us set out the value of a claim and negotiate a settlement. We will also go all the way to Trial if we feel this is necessary, and prepare all the claims we accept on that basis.

Is there a time limit for birth injury claims?
As in other negligence claims, a birth injury claim must be made within three years of the injury being realised. However, if the birth injury is suffered by a child, they have until their 21st birthday to make a claim. There is also no time limit for anyone who is mentally incapacitated as a result of the injury.
If someone dies within the initial three-year period, the qualifying time starts again from the date they died.
In certain circumstances the Courts may allow claims from outside this time limit. If your birth injury happened longer than three years ago, we can advise on whether your claim is likely to be considered.

Types of birth injury
There are numerous types of birth injuries that can form the basis of a successful birth injury claim. Birth injuries can affect both the mother, be it a traumatic birth injury, perineal injuries, or poor treatment across their stay in hospital, or the baby, whether this is poor antenatal care, injuries suffered during birth, or oxygen deprivation leading to brain damage.
Below we have included links to pages that go into further detail on prominent types of birth injury claims.

Types of Birth Injury Claims
If you have experienced birth trauma and would like to speak to someone about your options, our team are here to listen and advise you on your next steps. There is no pressure or obligation, and you can ask as many questions as you would like.
Why choose a Gadsby Wicks medical negligence solicitor?
One specialist
solicitor throughout
your whole case
The only medical
negligence specialists
throughout Essex &
East Anglia
98% of cases are
successfully resolved
without the need
to go to court