Birth Injuries
How long do birth injury claims take to settle?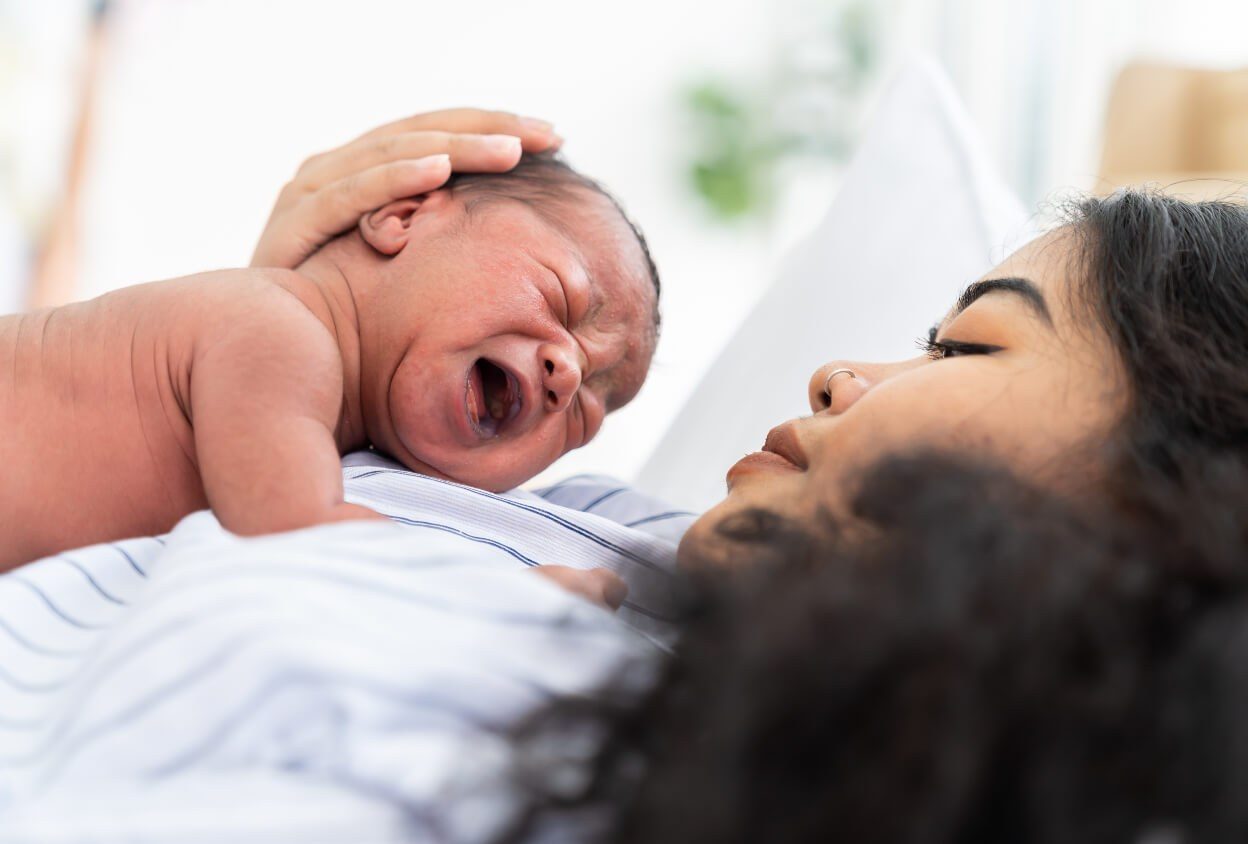 No win. No fee.
No hidden costs
100% risk-free, only pay if you win
About the Author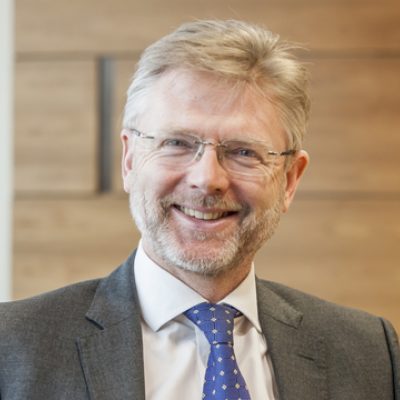 One of the most common questions from parents and loved ones during a birth injury claim is how long will the claim take to reach final settlement.
Despite what statistics may be available online, there is no single answer to this question. Each claim is unique, with different complexities and nuances to consider. Therefore, there is no such thing as an average time to reach a birth injury settlement.
However, below we will discuss what factors can influence how long it takes for a settlement to be reached, and why working with specialist medical negligence solicitors improves the efficiency of the claims process.

Why do birth injury claims take years to settle?
In the majority of cases, we would expect a substantial birth injury claim to take maybe 5 years or more to reach a final settlement. We can break this down into the various stages of making a negligence claim:
Investigating liability
First, a solicitor will obtain reports from medical professionals who investigate all available evidence, such as medical records and witness statements, to determine whether a defendant is liable for the birth trauma suffered by the claimant. Without liability, there is no medical negligence claim.
This investigation and obtaining of reports may take 2 years or more to complete, at which point your solicitor should have all the evidence they require to prove liability.
Confirming liability
Following this, the solicitor will send a formal Letter of Claim to the defendant(s) in question. If the defendant accepts liability, then they can proceed immediately to quantifying the final settlement amount.
However, if the defendant denies liability, the claimant's solicitors will need to issue court proceedings so that a Court can determine whether the defendant is liable. It can take around another 2 years to arrange and conduct this hearing.
Quantifying the claim settlement
Once liability has either been accepted or established by the Court, the solicitors can then proceed to quantify compensation. The value of the claim will be determined by the input of relevant, impartial experts, who will assess the claimant's injuries and prognosis, and then advise what care, treatments and equipment they will need as a result. These experts may include:

Medical experts, such as a paediatric neurologist, a paediatric neuroradiologist, a neonatologist, etc.

Care experts

Physiotherapists

Speech and language therapists

Educational psychologists

Architects
A birth injury solicitor will provide the experts with necessary evidence and reports, and ask appropriate questions to determine what care the claimant will require to live as comfortable and fulfilling a life as possible. This feedback is vital to establishing a suitable amount of compensation.
This may take several years to collect all of the reports and reach final settlement. Then, if the claimant is under the age of 18 or is considered a protected party (someone who lacks the mental capacity to make certain decisions for themselves), the settlement will have to be approved by the Court.

Stay on proceedings
It is common for it to take a long time to quantify a birth injury compensation claim, but for this not to be due to any delay in the claims process. This can be for several reasons:
Waiting lists for experts
In order to receive the most accurate insight from case experts, it is important that they are actively working in their field. For example, if a claimant was born with Cerebral Palsy, a solicitor will want to speak to a paediatric neurologist that is working with this condition right now, to provide an up-to-date assessment of the claimant's prognosis and long-term care requirements.
However, these professionals are typically busy throughout the year, meaning it can take a while before they can review a claim.
Waiting for claimant's development
In many circumstances, it may be impossible for a medical professional to accurately determine a child's prognosis or future care requirements until the condition has developed further. For example, an orthopaedic surgeon may not know if a 4-year-old child will require a wheelchair in later life, as that may only be possible to predict when they are several years older.
It is essential that in a birth injury claim, the recommendations of medical, care and other experts are clear.
Changes in the claimant's circumstances
In the time between establishing liability and the final settlement, a great deal can change for the claimant and their family:

The claimant may experience changes in their condition such as an epileptic fit, contracting an infection or suffering an accident, that changes their prognosis

The claimant's family situation may change, such as their parents getting divorced or having another child, which could alter their care regime

A previously unavailable treatment could be developed that could resolve one or more of the claimant's difficulties
In these situations, a solicitor will need to reach out to relevant experts once again with updated information, and determine whether this changes their prognosis and the value of the claim.
If any of these circumstances occur, a claimant's legal team can request a stay on proceedings. This halts all further progress while the stay is in effect, which the Court can later lift once the reasons for the delay have been resolved.
It is important to note that a stay is only appropriate if there is the need to wait a while before updating reports, such as for a child to reach puberty or skeletal maturity, or to start secondary school.

Is there any benefit to rushing a birth injury claim?
It is highly unlikely that a birth injury claim can be rushed. As the final settlement must be approved by the Court, this provides a layer of protection that prevents a claim from being settled too early.
If a solicitor were to attempt to rush the process, it is possible that they would miss important aspects. This could prevent them either from establishing liability for the claim, or increase the risk that the claim is under-settled.
Interim payments
In any event, there is no need to rush a claim towards final settlement, as the claimant may be able to obtain interim payments while the full amount of compensation is quantified.
An interim payment is a payment made on account of the final amount of compensation to be paid by the defendant to the claimant. Once a defendant has either admitted liability or has been found liable for some harm caused to the claimant, or the Court considers it very likely that the defendant will be found liable, the claimant can apply for an interim payment.
There is no limit to the number of interim payments that a claimant can receive. This reassures the claimant's family that their needs can be met regardless of how long it takes to reach final settlement.
While each family's circumstances are unique, interim payments will often cover the costs of:

Establishing a care and therapy regime for the claimant, overseen by a professional case manager

Adaptations to the family home, such as stairlifts, ramps, wet rooms, concealed garages and remote control fixtures, or moving to a more appropriate home

Hiring live-in care assistants to provide full-time care to the claimant

Aids and equipment such as wheelchairs, assistive technology and special seating

Treatments and therapies to support their mobility and comfort, such as physiotherapy, hydrotherapy, and speech and language therapy

The salary of the Deputy appointed by the Court of Protection

Additional holiday and travel expenses
Interim payments allow families to find a routine that works for them. These resources may help them settle on care plans, therapies and accommodation that meets their child's needs, so they can live as comfortably as possible, and demonstrate to the Court exactly what long-term support the claimant requires.

Do I have to wait until my child's 18th birthday to claim?
If a birth injury is sustained by a child, they have until their 21st birthday to make a claim. This allows three years from the date of their 18th birthday, when they legally become an adult, in order to make a claim in their own right.
There is also no time limit to make a claim for anyone who does not have the mental capacity to act on their own behalf as a result of an injury.
However, we would always encourage a family affected by a birth injury to make a claim as soon as possible. The longer you wait to make a claim, the more challenging it can be to achieve a successful result:

Evidence might be lost or degrade

Key witnesses and defendants may pass away, become untraceable, forget details of what happened or become incapacitated
Once a final settlement has been reached, the Court of Protection will assign a professional Deputy to protect and administer funds on the claimant's behalf. When the claimant reaches 18, and if they are deemed to have sufficient mental capacity to manage their compensation, arrangements will be made to give the claimant full access. Otherwise, the Deputy will continue to ensure that the money is spent in the claimant's best interests.

How should I handle my birth injury claim?
If you believe that your child's birth injury was caused by the action or inaction of a healthcare professional, you should contact a specialist medical negligence firm like Gadsby Wicks.
While a birth injury claim will almost always take several years to conclude, working with experienced legal experts will ensure the process is handled as efficiently as possible:

We know what aspects to look for in our clients' medical records and statements, and how these affect their prognosis and likely care requirements

We know which healthcare professional's conduct to investigate first

We can assess reports in a more focused manner than solicitors without specialist knowledge

We have connections with trusted, impartial medical experts, who are both working in their field right now and understand the legal tests we require

We know what information our experts need and can supply this immediately, ensuring no unnecessary delays
We have decades of experience handling birth injury claims, and our solicitors work tirelessly to ensure that our clients receive the compensation, answers and justice they deserve. While we cannot go back in time, we are committed to securing your family's future.
Find out if you have a claim, or get in touch today – there is no pressure or obligation, and you can ask as many questions as you would like.
Disclaimer
All content contained within this article is meant for general information only – this should not be treated as a substitute for medical advice from your doctor or another healthcare provider. If you require legal advice specific to your situation, please contact our team directly.
Gadsby Wicks is not liable for any diagnosis made from the content of this article, nor does it endorse any service or external site linked to within the article.
Always consult your GP if you are concerned about your health and wellbeing, or speak to us if you require legal advice.