Birth Injuries
How to make a birth injury claim on your child's behalf
No win. No fee.
No hidden costs
100% risk-free, only pay if you win
About the Author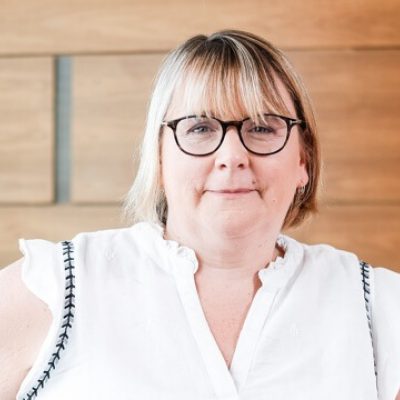 When a baby is harmed before, during or after birth, the consequences can be life-changing. Broken bones, nerve damage or brain damage suffered at these delicate stages could develop into lifelong disabilities that not only affect their future, but the future of their parents, siblings and wider family.
Sometimes, these injuries are unavoidable. However, occasionally they may be caused by the negligence of a midwife, obstetrician or another healthcare professional. If warning signs were overlooked during pregnancy, or the birth itself is mishandled, the affected child has a right to justice and compensation.
While an infant or young child cannot make a claim on their own, that does not make their claim any less valid. In this article, we explain how you can make a birth injury claim on behalf of your child if you believe their injuries were due to negligent care.
What is a birth injury?
A birth injury is any physical or psychological injury that a mother or child suffers before, during or soon after birth. Notable examples of birth injuries include:

A baby suffering brain damage due to oxygen starvation before or during birth, leading to Cerebral Palsy

Shoulder dystocia occuring during birth, causing the baby to suffer nerve damage or to be starved of oxygen

Failure to provide the mother with suitable pain relief during childbirth, resulting in trauma

Avoidable perineal injury caused to the mother during birth
Some injuries sustained during birth heal over time, or can be remedied with treatments or surgeries. Others, particularly with regards to brain damage, may affect a mother or child for the remainder of their lives.
While it is important to stress that the majority of births are managed to a good standard, mistakes do happen:

A healthcare professional may misinterpret scans or symptoms that indicate that the baby is in distress

A healthcare professional may fail to arrange an earlier birth or caesarean section that would benefit the baby or mother's wellbeing

A healthcare professional may not react promptly or appropriately when problems arise during birth, causing further injury to the baby or mother
These and many other situations can form the basis for a birth injury claim, and entitle those affected to claim compensation.
Litigation friends
The law does not allow a person under the age of eighteen or a protected party (someone who lacks the mental capacity to make certain decisions for themselves) to bring a medical negligence claim on their own.
In these circumstances, they will need a 'litigation friend' to instruct the solicitors for their claim and handle all proceedings on their behalf. A litigation friend can be anyone who will act in the best interests of the claimant – in most cases a parent or close relative will assume the role.
The law requires that a litigation friend:

Conducts all proceedings both fairly and competently

Takes all decisions and actions for the benefit of the claimant

Has no personal interest or stake in the claim
A litigation friend essentially acts as the claimant throughout the course of the claim. They work with their solicitors from start to finish and provide evidence and statements where required. It is an onerous role, which is why it is commonly taken on by a parent.
Once a litigation friend is established, the process of making a claim for a child is virtually identical to making a claim as an adult. The only notable difference is that the compensation after a successful claim is awarded to the child, not the litigation friend.

Is there a time limit to make a claim on a child's behalf?
Children have until their 21st birthday to make a medical negligence claim before the deadline expires. If the birth injury they suffered has left them permanently mentally incapacitated, then there is no time limit for making a claim.
However, we would always recommend making a claim as early as possible for several reasons:

It helps to ensure that evidence is still intact and available to support the claim, making it more likely that the maximum amount of compensation is secured

It reduces the risk of the liable healthcare professionals retiring, leaving the country or passing away before the claim begins

It increases the likelihood that the parties will have some recollection of the events
Furthermore, in certain circumstances, an interim payment can be requested to support the care, treatment and overall wellbeing of the child before the final settlement is reached. In these situations, a split trial may be arranged to first establish the liability of the defendant, and then move on to quantifying the value of the claim.
For more information on interim payments and how these work, please read this helpful article.

How is compensation granted?
If a birth injury claim is successful and the claimant is either a protected party or is under the age of eighteen, the Court must approve the award of compensation. The Court also decides how the child's compensation fund should be invested or who is able to manage the fund.
For low-value claims, it is possible that a Judge may order the money is transferred to the claimant's litigation friend to manage for the claimant.
However, with more significant awards of compensation, a Deputy will be appointed by the Court of Protection to take responsibility for protecting and administering the funds on the claimant's behalf. While it is possible for a parent to take this role, it carries a significant administrative burden. The Deputy must record how the compensation is used, and present this to the Court of Protection annually to demonstrate that it is not being misappropriated.
The Deputy provides reassurance that the lump sum and any periodical payments (PPs) that the claimant may receive are used to support their continued care and development. The Deputy will work closely with parents, other family members and case managers to make sure the best interests of the claimant are always met.
If a claimant turns eighteen and is considered to have the mental capacity to handle their own compensation, the Court or Deputy makes arrangements to give the claimant full access to their compensation. If they are considered mentally incapacitated, the Deputy remains in place to manage the claimant's affairs for the long term.

What does compensation pay for?
It is impossible to overestimate the importance of compensation following a birth injury claim. It reinforces the financial security of the claimant and their family, and ensures they receive the care and treatment they require – which may be needed for the rest of their life.
For minor birth injuries, the compensation may cover any pain, suffering or loss of amenity (PSLA) the child experiences, and perhaps short-term treatments, therapies or procedures to help repair the damage caused. For more severe, long-term cases, such as children born with Cerebral Palsy, compensation often pays for:

Adapting the home or purchasing a more suitable home

Aids and equipment, such as wheelchairs or hoists

Expanding storage space in the home to store equipment, feed, etc.

Appropriate treatments and therapies

A suitable car and other travel expenses

Hiring carers and case managers to oversee the child's care regime

Paying the child's professional Deputy

Additional expenses incurred in going on holiday
These not only make the claimant's life more straightforward and fulfilling, but they also relieve a huge burden from the shoulders of parents. Rather than constantly meeting their child's additional needs, sacrificing their own wellbeing and restricting their ability to care for and spend time with any other children they have, compensation ensures their child receives professional care.
Parents can then concentrate on being there for all their children and take time for themselves when they need it, with greater reassurance for the future.
If you would like to learn more about the difference compensation makes to a family impacted by a birth injury such as Cerebral Palsy, we recommend reading this guide.
Speak to specialists in birth injury claims
At Gadsby Wicks, we understand that complications at birth can be devastating for all involved. If you believe that your child's health was impacted by an avoidable medical mistake, we are here to listen and advise you on your next steps.
One of our specialist solicitors will work on you throughout the entire birth injury claim, guiding you at every stage to gain the justice and compensation your child deserves. We cannot turn back the clock; we can secure the financial support you need to make the future as straightforward and comfortable as possible.
Find out if you have a claim, or get in touch today – there is no pressure or obligation, and you can ask as many questions as you would like.
Disclaimer
All content contained within this article is meant for general information only – this should not be treated as a substitute for medical advice from your doctor or another healthcare provider. If you require legal advice specific to your situation, please contact our team directly.
Gadsby Wicks is not liable for any diagnosis made from the content of this article, nor does it endorse any service or external site linked to within the article.
Always consult your GP if you are concerned about your health and wellbeing, or speak to us if you require legal advice.