What is the impact of a baby being starved of oxygen at birth?
Category: Birth Injuries
Last Updated: 23rd Apr 2021
About the Author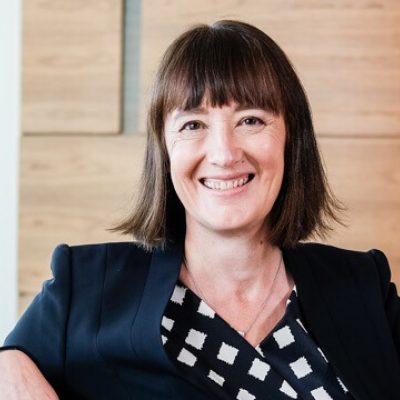 Medical Negligence Solicitor, Co-founder and Managing Partner - LLB (Hons) University of East Anglia, 1989
Read more about Gillian »
Thanks to medical advances and the support of medical professionals, childbirth is safer for both mother and infant than ever before, ensuring that this occasion is the time for celebration it should be.
But, complications during birth can still happen, and these can have consequences that stay with a child for the whole of their life.
A baby being starved of oxygen at birth is one of the most common results of complications during birth. This can result in Hypoxic Ischemic Encephalopathy (HIE) which is believed to affect up to 3 in 1,000 newborns. HIE can result in a number of disabilities, brain damage and even death.
Here, we discuss the causes, signs and consequences of a lack of oxygen of birth, and how families can pursue a claim if this occurs as the result of a negligent act by the medical professionals responsible for the newborn's safety.
What can cause a lack of oxygen at birth?
Oxygen starvation of the baby, also known as birth asphyxia or perinatal asphyxia, can be the result of one or more factors which include:
Trauma in utero: trauma to the mother may threaten the blood supply to the baby.
Problems with placenta: if the placenta separates too early from the uterus (placental abruption) the baby will become starved of oxygen.
Umbilical cord problems: the umbilical cord may prolapse prior to or during birth, which can lead to the oxygen supply to the baby being cut off.
Preeclampsia and eclampsia: high blood pressure or seizures suffered by the mother during birth can lead to oxygen starvation.
Shoulder dystocia: this is where a baby's head has been born, but its shoulders are stuck during birth, resulting in problems during delivery.
Often, these circumstances prove unavoidable, even if the medical professionals at hand took all necessary precautions. However, in some cases, the damage caused by oxygen starvation could have been avoided or reduced if swifter action was taken.
How long can a baby go without oxygen before brain damage occurs?
The impact of oxygen deprivation will vary from baby to baby. However, it is estimated that after approximately 10 minutes of no oxygen brain damage will start to occur and that death will occur if the baby is completely starved of oxygen for 25 minutes. If the interruption to the baby's oxygen supply is not complete, the baby will be able to stand longer periods of time before brain injury and then death occur.
This demonstrates the importance that the causes and symptoms of oxygen starvation during labour and delivery are quickly recognised and responded to by the medical team supporting the mother. All staff involved, including midwives and obstetricians, should be well-trained in spotting and managing these problems when they arise.
Any delay can have serious long-term consequences for the baby. These include the need for ongoing care for the child throughout their life. Our solicitors understand the financial and emotional burden this can cause for the family as well as the child. We take every step to ensure these circumstances are investigated and, if negligence is identified, to ensure that the family secures the compensation they are due.
What are symptoms of being starved of oxygen at birth?
The symptoms of oxygen deprivation are easier to identify in some circumstances than others, and will often depend on the grade of the brain injury suffered:
Grade 1 (Mild HIE)
Mild oxygen deprivation at birth can make it difficult to determine if any brain damage has been inflicted on an infant. The baby may be more irritable than in typical cases, have difficulty sleeping or feeding, or demonstrate hyper-alertness.
Grade 2 (Moderate HIE)
Signs of brain damage due to a lack of oxygen are more pronounced at Grade 2, including:
Lack of movement or energy
Reduced muscle tone and paleness
Decreased reflexes
Clinical seizures
Grade 3 (Severe HIE)
In the most severe cases of oxygen starvation during birth, symptoms include:
Minimal response to stimulation
Reduced muscle tone and paleness
Unable to breathe independently
Low heartbeat
Clinical seizures
How can oxygen starvation at birth be treated?
If a baby is thought to have suffered a period of oxygen deprivation then a swift response is critical in minimising the effect that this may have on the child's mental and physical development.
One of the leading treatments for cases of birth asphyxia is therapeutic hypothermia. This is a treatment that cools the baby's brain to around 32 degrees for 72 hours following birth. This is believed to slow down the chemical reactions in the brain, giving the brain a chance to repair itself while it is not overwhelmed by other activity.

Of course, the most effective treatment is prevention, which can be achieved through care during the antenatal period, labour and delivery. The medical professionals involved in any birth should have the expertise and experience to recognise signs of oxygen starvation, and quick action in response to this will be vital in minimising any brain damage caused.
What problems can occur when a baby is starved of oxygen at birth?
The impact of oxygen starvation during birth can be long-lasting, and remain with the child for the rest of their life. A study conducted in 2014 by the University of Cork demonstrated that even in mild cases of HIE, developmental delays can affect the child for several years; this can extend indefinitely for moderate or severe cases.
In their research, they found that around 1 in 5 of infants with mild HIE showed signs of learning or behavioural difficulties five years later, including speech delay, autism, attention-deficit disorder (ADD) and dyspraxia (reduced physical coordination). In more severe cases, the children displayed lower IQ scores, decreased processing speeds and poor memory.
A lack of oxygen at birth has been connected with the development of numerous long-term disabilities, including:
Cerebral Palsy
ADD/ADHD
Autism
Behavioural disorders
Seizures
Epilepsy
Blindness/impaired sight
It can be difficult to tell what the full effect of being starved of oxygen at birth has had on an infant until later life, and they have had an opportunity to undertake any available therapies and treatments.
This need to wait while the child develops in order to see what the long term effects are demonstrates why a case like the £22 million payout for a severely disabled girl in Chelmsford – who required round-the-clock care as a result of being starved of oxygen at birth – could not be settled until the girl reached 11 years old.
These cases also require a significant amount of research in order. This will include obtaining a number of expert reports from a number of professionals who will need to meet with the family.
We completely understand the extent of the investigation and analysis required to establish if oxygen starvation is the cause of your child's disabilities and, if so, whether that oxygen starvation is as a result of negligence. The long-term impact that birth injuries can have cannot be understated, and while it is impossible to turn back the clock, compensation can go some way in funding the continued care required.
Making a claim for oxygen starvation
The overwhelming majority of births are handled in a safe and professional manner, which is credit to the typical responsiveness of healthcare professionals. But, in instances where this care is lacking, it can result in preventable damage that has long-term consequences for both baby and family.
If your child is affected by oxygen starvation that could have been avoided, we are there to help. As specialist medical negligence solicitors, we dedicate the time required to fully investigate your case, inform you of whether a claim would prove successful, and support you on the path to achieving the compensation you need to secure your future.
If you would like to learn more, please get in touch with our team today.
Disclaimer
All content contained within this article is meant for general information only – this should not be treated as a substitute for medical advice from your doctor or another healthcare provider. If you require legal advice specific to your situation, please contact our team directly.
Gadsby Wicks is not liable for any diagnosis made from the content of this article, nor does it endorse any service or external site linked to within the article.
Always consult your GP if you are concerned about your health and wellbeing, or speak to us if you require legal advice.