Birth Injuries
A guide to compensation settlements for birth injury claims
No win. No fee.
No hidden costs
100% risk-free, only pay if you win
About the Author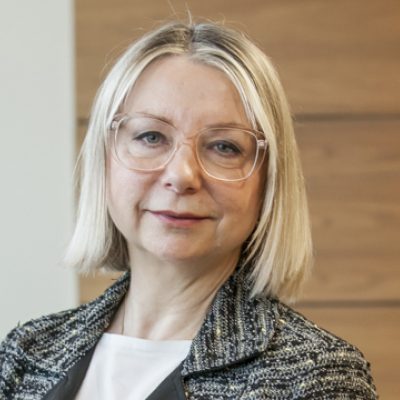 Complications that occur before, during, or just after birth can be devastating for all involved. If this has affected you or someone you care about, we understand you will be seeking as much information as possible.
We have extensive experience of guiding people through every step of a birth injury negligence claim, ensuring they are always informed of what to expect at what is a very difficult time for them and their families.
We hope that this guide to birth injury claims provides you with the answers you need, and a better understanding of how we calculate and secure the compensation that our clients deserve.

What is considered a birth injury?
When a baby, its mother, or both are injured either during pregnancy, during birth, or in the immediate hours or days following birth, and this causes them physical or psychological harm, this is classified as a birth injury or birth trauma. However, not all birth injuries are eligible for a birth injury claim.
Unfortunately, it is impossible to guarantee every mother a healthy baby. While pregnancy care and childbirth are safer than ever before, not all birth injuries are preventable, or can be blamed on the actions or inactions of a healthcare professional.
Our role as solicitors is to establish whether a baby would have been born healthy if every step had gone according to plan, be it in antenatal care, during birth, or shortly after birth.
If a baby was not born healthy, and this can be directly linked to unacceptable care by a healthcare professional – be it the failure to react to a worrying scan, or lack of competence in performing clinical tasks – then there may be a claim for compensation.

How do you prove a birth injury?
To establish whether someone has a birth injury claim, we need to prove the three key elements of any medical negligence claim:

Did a healthcare professional breach their duty of care to the claimant?

Did the claimant sustain a physical or psychological injury?

Was the harm suffered by the claimant directly caused by the breach of duty of care?
First, we will look for breach of duty of care. The potential clinicians who may have breached their duty of care include:

Midwives

Obstetricians

Neonatologists

Anaesthetists
As birth injury claim specialists, we are often immediately able to identify which clinician's actions or inactions to investigate first based on our client's statement and the medical records. This will determine if the care fell below an acceptable standard at any stage of their relationship with the claimant.
It is important to note that until the baby is born, a healthcare professional's duty of care is solely towards the mother.
We will then consider what injuries the baby or mother sustained which prompted them to start a birth injury claim. Sometimes this is obvious from the medical records, but often we will seek out the input of a relevant medical expert.
For example, a baby is born with brain damage due to oxygen starvation during pregnancy, and they are diagnosed with Cerebral Palsy. A competent solicitor would often seek the opinion of several impartial experts, including:

A paediatric neurologist to assess the child's current level of functioning, their likely level of function in the future, and any potential problems they may have as they develop

A paediatric neuroradiologist to examine MRI scans of the child's brain to establish what areas of the brain were damaged, and determine from this when the injury is most likely to have occurred

A neonatologist to assess the condition of the baby at birth – colour, weight, how they behaved, etc., in order to help establish when the injury is likely to have occurred. A neonatologist may also consider whether the care provided in the period after birth was adequate
Particularly in birth injury claims, it is impossible to determine the full extent of the injury until several years after the incident occurred. For example, it may take years to establish if the child develops scoliosis, which could then impact the care, equipment and treatments they will require for the rest of their life.
Finally, we have to link the birth injury sustained by the claimant directly to a breach of duty of care. Again, a specialist solicitor will use witness statements, medical records and the input of impartial medical experts to establish a chronology of events, and then determine whether an unreasonable action or inaction is responsible for the injuries suffered by the claimant.
Sometimes, there may be more than one potential cause for the injuries suffered by a claimant. For example, if a placental problem restricted the baby's oxygen intake during pregnancy, this could have made it less resilient, magnifying the consequences of mistakes that occurred during childbirth by a healthcare professional.
This is where the doctrine of material contribution is so important. It states that if medical science cannot determine with absolute certainty what the main cause of a claimant's injury is, if you can prove that a negligent act materially contributed to the injury to any extent, then the claimant is entitled to 100% of the compensation.
How do I start the claims process?
If you, your child or a loved one is affected by a birth injury that you believe was caused by negligence, then the first step is to contact a specialist firm like Gadsby Wicks to see if you have a medical negligence claim.
Prior to this, it can be beneficial to contact the hospital or care provider associated with your care and organise an outcome meeting. This is essentially a debrief of what happened, and is typically offered by a hospital or care provider when it is obvious that something went wrong during treatment.
Taking notes or recording this meeting can help your solicitor gain a better understanding of what occurred when they begin to assess your claim.
After contacting our firm, we will arrange a meeting with the solicitor who will manage your claim from start to finish. At that meeting, we will take a statement that explains what happened. Ideally this meeting will be in-person, but we can also accommodate video calls. We believe meeting face-to-face is crucial in building trust and rapport.
As the claimant in birth injury claims is typically a baby or young child, a 'litigation friend' will instruct the solicitors and handle all proceedings on their behalf. A litigation friend is usually a parent or guardian, but can be assumed by anyone who will act in the claimant's best interests.
The statement and medical records your specialist medical solicitor receives from the hospital or care provider will help to establish a timeline of events and determine if and when any breaches of duty took place.
If you would like to know more about making a birth injury claim on your child's behalf, this guide outlines the process in greater detail.
Do you offer no win, no fee?
The expert knowledge and depth of investigation required for a successful birth injury claim can make litigation expensive. Often this is not an issue due to qualified one-way costs shifting (QOCS), which means that defendants will not recover their legal costs if they successfully defend a claim (subject to certain exceptions).
Nevertheless, we work with clients to ensure that funding is in place prior to pursuing a claim, offering a range of options:

Conditional Fee Agreements, also known as No Win, No Fee Agreements, where we take on the risk of legal costs, so we are only paid if you win

The Legal Aid Scheme, where the State covers your risk of incurring legal costs, and is often available for claims relating to injuries to children at or around the time of birth
For more information about how we can fund your claim, click here.
Can birth injury claims be settled without going to trial?
We understand that most claimants and their families would prefer to avoid taking their claim to trial where possible. Fortunately, 98% of our cases are settled without being taken to trial, allowing for a more collaborative process to reach a fair, reasonable settlement.
In a birth injury claim where the claimant is under the age of 18, any compensation awarded must be approved by the Court. The Court will also decide how the compensation fund will be invested, and who will be able to manage the fund.
If the compensation awarded is significant, a Deputy will likely be appointed by the Court of Protection to protect and administer this on the claimant's behalf until they turn 18 (or longer if the claimant is not deemed to have the mental capacity to handle the compensation).
This provides reassurance that the compensation the claimant receives is used to support their care and development, ensuring that their best interests are always met.

How are birth injury compensation amounts calculated?
Like any type of medical negligence claim, compensation for a birth injury is divided into two parts:

General damages

Special damages and future losses and expenses
You can learn about these in our helpful guide to medical negligence compensation. Generally speaking, the majority of the compensation awarded for a birth injury claim is calculated based on the long-term care requirements of the claimant as a result of the injuries they sustained following one or more negligent acts.
Factors that can influence the amount of a birth injury claim include:

How many carers will the child require based on the extent of their injuries?

Will these carers need to live with the claimant, or will they only be required at certain times?

What equipment or aids will they need?

What treatments or therapies will they require to live as comfortably as possible?

Will they need a new home that is better suited for their requirements? (more bedrooms, ramps, garages, wet rooms, etc.)

What would their likely earning potential have been without the injury? (based on the achievements of their parents and siblings)

What is their assumed life expectancy?
Due to these factors and the long-term care that a claimant often requires following a serious birth injury, it is common for compensation to be awarded as both a lump sum and annual periodic payment orders (PPOs).
PPOs ensure that for as long as the claimant is alive, they will always receive the money they need to cover their care requirements.
What is the average birth injury settlement?
Because birth injury claims can vary significantly in complexity and the consequences suffered by the claimant, it is impossible to establish an 'average' settlement value.
However, by using parameters such as the ones listed above, it is possible to assess the value of a claim based on similar, previously settled claims.

How long do negligence claims take?
There is no average length of time for a birth injury claim, as it will vary based on the complexity of the claim, the availability of medical experts, and how long is required before an accurate prognosis of the claimant's injuries can be determined.
In many cases, we would expect a substantial birth injury claim to take at least 5 years to reach settlement. However, working with a specialist medical negligence solicitor with extensive experience of birth injury claims can help ensure the process goes as smoothly as possible:

We will quickly know which healthcare professional's conduct to investigate first

We have strong connections to trusted, impartial medical experts, who are both working in their field right now and understand the legal tests we require

We can question and assess reports in a more focused, efficient manner than solicitors without specialist knowledge
Can you get interim compensation payouts?
The length of time it can take to reach settlement for a birth injury claim can leave the claimant and their family in a difficult position. The child may immediately need aids and equipment, access to therapies and treatments, or round-the-clock care that the family would be unable to afford without compensation.
In these instances, a split trial can be arranged. This divides proceedings into two halves – the first hearing determines whether the defendant is liable. If the defendant is found liable, a second hearing is then held to quantify the claim payout.
When liability is proven, the claimant can gain access to interim payments. These are payments made on account of the compensation that will be paid by the defendant while the full value of the claim is determined. The size of these payments will vary from case to case, but they can be life-changing amounts for the affected family.
This is significant for several reasons. The family receives the money they need to immediately support the affected child. This could include:

Renting more suitable accommodation based on their child's needs and storage requirements, or adapting their existing property

Installing stairlifts, ramps, wet rooms, carports, hoist systems and more

Hiring live-in care assistants to provide full-time care

Acquiring aids and equipment, such as wheelchairs and assistive technology

Paying for necessary treatments and therapies to support mobility and comfort – physiotherapy, hydrotherapy, speech and language therapy, etc.

Covering the salaries of the claimant's Deputy and a professional case manager to coordinate their care and therapy
In addition, these payments allow the family to figure out a care regime that works for them. This not only makes it easier for them to become familiar with their new lifestyle – it can be used to demonstrate to the Court what support the claimant will require moving forward.
It will be hard for a defendant to argue against paying for a care regime that is working for the claimant and their loved ones. Therefore, these interim payments can help ensure the final settlement meets the claimant's long-term requirements.
For more information on securing interim payments and the benefits that they offer in a birth injury claim, click here.
Speak to birth injury claim specialists
We hope that this guide has answered many of the questions you had about making a birth injury claim, and the compensation that can be awarded for claims of this nature.
If you believe you or a loved one has been affected by an injury caused by a healthcare professional, we are highly experienced at handling all forms of birth injury negligence claims.
We pride ourselves on delivering expert, end-to-end support for our clients, devoting the time and attention necessary to investigate your case and secure the compensation that you deserve.
Get in touch with our team today, or discover if you have a claim.
Disclaimer
All content contained within this article is meant for general information only – this should not be treated as a substitute for medical advice from your doctor or another healthcare provider. If you require legal advice specific to your situation, please contact our team directly.
Gadsby Wicks is not liable for any diagnosis made from the content of this article, nor does it endorse any service or external site linked to within the article.
Always consult your GP if you are concerned about your health and wellbeing, or speak to us if you require legal advice.