Medical Negligence
Medical negligence & personal injury – What is the difference?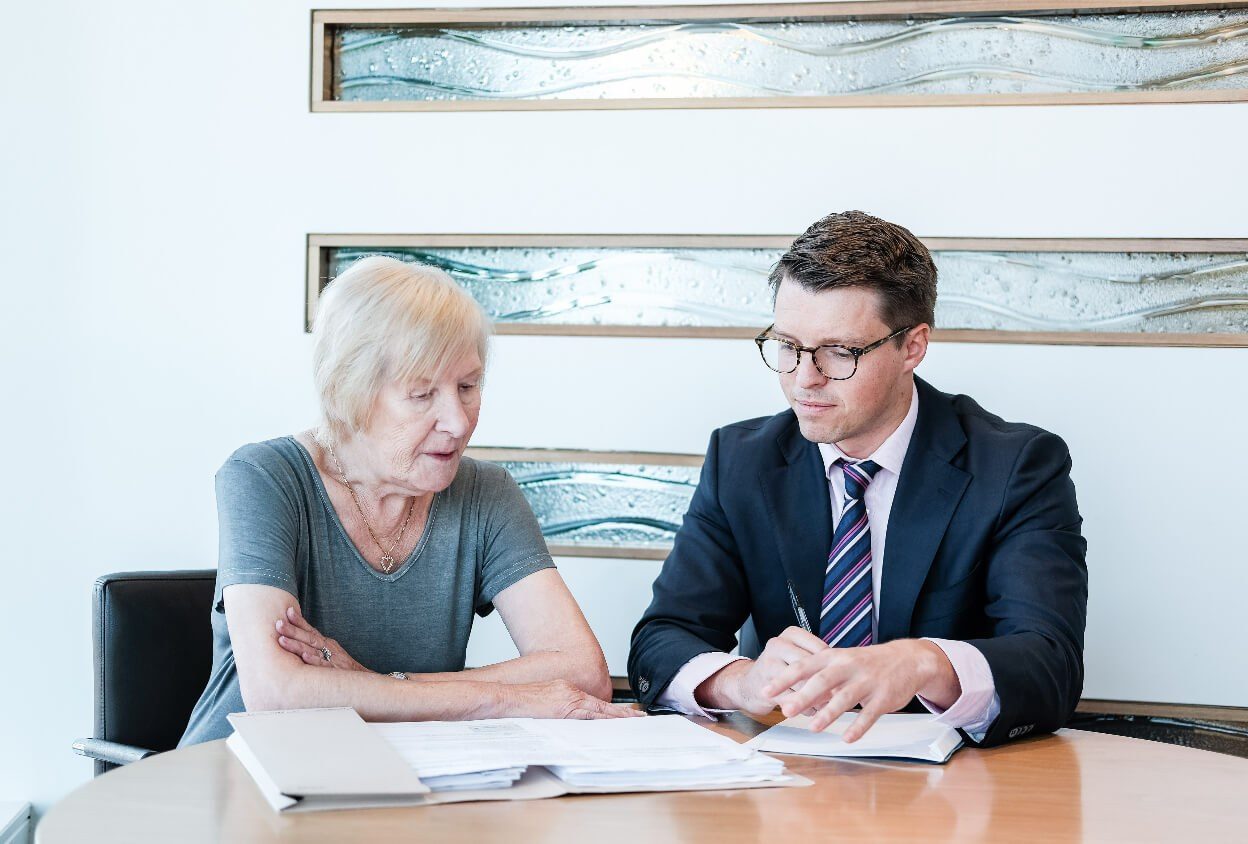 No win. No fee.
No hidden costs
100% risk-free, only pay if you win
About the Author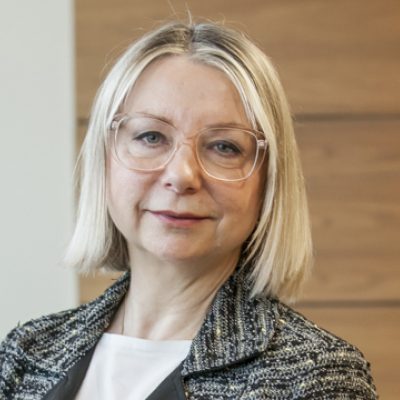 Both medical negligence and personal injury claims are concerned with helping people who have suffered injuries that were someone else's fault. However, that does not mean that medical negligence and personal injury claims are one and the same – or are best managed by the same people.
The difference between the two is expertise. The obtaining of evidence and guidance gained from independent healthcare experts is critical in determining what you are claiming for and whether the claims are likely to succeed. Ensuring this information is obtained from appropriate experts and then accurately assessed requires the understanding of specialist medical negligence solicitors.
Below we will outline the differences between medical negligence lawyers and personal injury lawyers and demonstrate why it is crucial to work with the right solicitor for the claim you are making.

What is personal injury?
A personal injury claim arises when the injury is as a result of action or inaction in a non-medical setting, including:

Road traffic accidents

Accidents at work

Trips and falls in public places

Accidents on holiday
Usually the action or failure which caused the accident or allowed it to occur will be clear and it is quite straightforward to ascertain whether there was a duty of care owed to the claimant, if that duty of care was breached, and whether that is what led to the injury.

What is medical negligence?
A medical negligence claim can only be made against a healthcare professional. The healthcare professional could be anyone from a GP, nurse or surgeon, to a dentist, optician or psychologist.
The negligent act or failure to act may well have taken place in a hospital or similar environment, but could be somewhere else if you received treatment at home or in public, such as if a paramedic was treating you after an accident.

What do you have to prove in both types of claim?
With both medical negligence claims and personal injury claims, the success of your claim depends on:

There being a breach of the duty of care owed to you.

You suffer pain, injury, loss or damage.

The injury which you suffer is caused by the breach of duty.
This means that, at their core, personal injury and medical negligence solicitors both seek to achieve the same goal using the same tests. However, there are differences in the Civil Procedure Rules protocols involved in making a claim, which you can explore in the links below:

However, the major differences between the two lie in how complex it is to establish breach of duty and causation in a medical negligence claim.

Medical negligence & personal injury: Duty of care
In both instances, it is usually clear that a duty of care was owed to the claimant. However, proving that this was breached requires an opinion from a medical professional who is also aware of the test used by the court.
If you are a passenger in a car and the driver behaves recklessly resulting in a crash that causes you injury, it is clear that they breached their duty of care to you. Similarly, if you slip on a puddle of water at work not clearly signposted, again it is relatively easy to determine whether your employer has breached their duty of care.
In medical negligence claims it is often more complicated to prove a breach. This is because whatever was done or not done is judged against what a "reasonable person with the requisite skill" would have done in that situation. If it is determined that no reasonable body of healthcare professionals would have made the same decisions relating to diagnosis or treatment, then it is considered substandard.
This can be difficult to determine and requires the input of relevant medical experts on whether the actions taken that led to the claimant's suffering can be criticised.

Medical negligence & personal injury: Causation
Similarly, it is often more difficult to determine exactly what injury, or additional injury, was caused by the breach of duty – such as where treatment is delayed for some reason. This is not an issue in personal injury claims.
Going back to the car analogy, if prior to the accident the claimant had no back pain, and following it was now in significant pain, it is fairly apparent that the accident caused their injury.
What makes this issue more complex in medical negligence is that claimants will typically already be injured or unwell prior to the negligent act. In fact that is probably the reason for them seeking advice in the first place. This means that a Defendant may argue that the claimant would have reached the same outcome regardless of the breach of duty.
As an example, if a GP sends home a patient suffering from stomach pains, who then passes away hours later due to arsenic poisoning, a claim would be unsuccessful because nothing the GP could have done would have prevented that patient's death.
Again, this is reliant on the insight of medical experts who can assess the claimant's condition and medical records to give a clear perspective on whether their prognosis or treatment options were changed as a result of the negligent act.
This can also be helpful in establishing who is negligent. For example, if the claimant saw multiple GPs prior to having their problem identified and treated, it may be that after a certain stage, the delay made no difference. This would mean that no claim would be brought against any GP who saw them after that date, even if the care provided was substandard.

The difference when working with a specialist medical negligence solicitor
The additional complexity of proving a medical negligence claim, which requires expert medical evidence, means that you are always best advised to contact specialist medical negligence solicitors rather than a generalist for a number of reasons:
Strong medical insight
A lawyer who conducts clinical negligence cases will have a deeper medical knowledge than a traditional personal injury solicitor. The medical negligence solicitor will quickly be able to determine what questions they should ask the claimant to ensure that they have all of the information which the medical expert will need. They will also know which medical experts are required.
Conversely, a non-specialist may not have sufficient experience to know what to ask the claimant nor to understand what medical specialist is best instructed. This can result in:

Claims that could have been successful not succeeding

Unsuccessful claims being dragged out, wasting the time of all involved and sadly getting a claimant's hopes up
Trusted network of contacts
In addition, it is important that the medical experts contacted are both specialists in the area required for the claim in question, and that those experts are familiar with legal tests. This helps streamline claims and confirms that they will provide relevant insight that will support investigations.
An experienced medical negligence firm, including our team at Gadsby Wicks, will have access to a wide network of trusted medical and other experts that they can immediately reach out to when the claim requires their input. They will have likely worked with the firm before and therefore can be relied on to provide solid advice about a claim's chances of succeeding.
In comparison, a generalist personal injury firm may not have such a network established. This means they will have to reach out into the unknown, which again slows down the process and adds a layer of uncertainty to the claim, and can lead to significant delay or even undersettling of a claim.
Know what is required and how to adapt
Again, solicitors with significant experience in medical negligence are well-positioned to ask crucial questions of claimants that generalist solicitors might not consider.
For example, dopamine agonists, a treatment used to help those with Parkinson's Disease and other movement disorders, are known to carry a small risk of causing a loss of impulse control in some patients. This can cause those patients to develop addiction to things such as gambling or alcohol.
A medical negligence solicitor would know to ask about this in their investigation, as it could influence the financial losses they have suffered as a result of this negligence.
A specialist solicitor will also know when it is best to determine causation of the injury before they establish a breach of duty, such as the aforementioned example of a claimant seeing multiple GPs and needing to ascertain which of these could have made a difference to the claimant's prognosis.
Claims proceed faster
Fundamentally, working with a specialist medical negligence solicitor ensures that the process of making a claim is quicker, smoother and more thorough than the approach taken by a generalist:

The right medical experts are sourced from the outset an approved, comprehensive database of contacts

Medical experts are asked relevant, clear questions so they can provide a proper opinion about the claim

Evidence is acquired swiftly to determine the strength of a claim before proceeding further, preventing any wasted effort
As a result, this makes making a claim more tolerable and more likely to achieve the right outcome.

Speak to true medical negligence specialists
Both medical negligence and personal injury serve their purpose in helping people receive compensation for something they weren't at fault for. But, it is important that when making a claim you are supported by experts you can rely on.
While personal injury claims do carry their own share of complexities and challenges, the understanding of medicine and medical records sets specialist medical negligence solicitors apart, helping to:

Determine if you have a case and assess the chances of success; and

Guide you through the complexities in pursuit of the right result.
At Gadsby Wicks, medical negligence is our only focus. Every year, we help people claim millions in compensation, delivering the experience, expertise and dedication needed to support you through these difficult times and secure the outcome you deserve.
If you would like to learn more about our firm, please get in touch.
Disclaimer
All content contained within this article is meant for general information only – this should not be treated as a substitute for medical advice from your doctor or another healthcare provider. If you require legal advice specific to your situation, please contact our team directly.
Gadsby Wicks is not liable for any diagnosis made from the content of this article, nor does it endorse any service or external site linked to within the article.
Always consult your GP if you are concerned about your health and wellbeing, or speak to us if you require legal advice.