Medical Negligence
7 steps to choosing the right medical negligence solicitor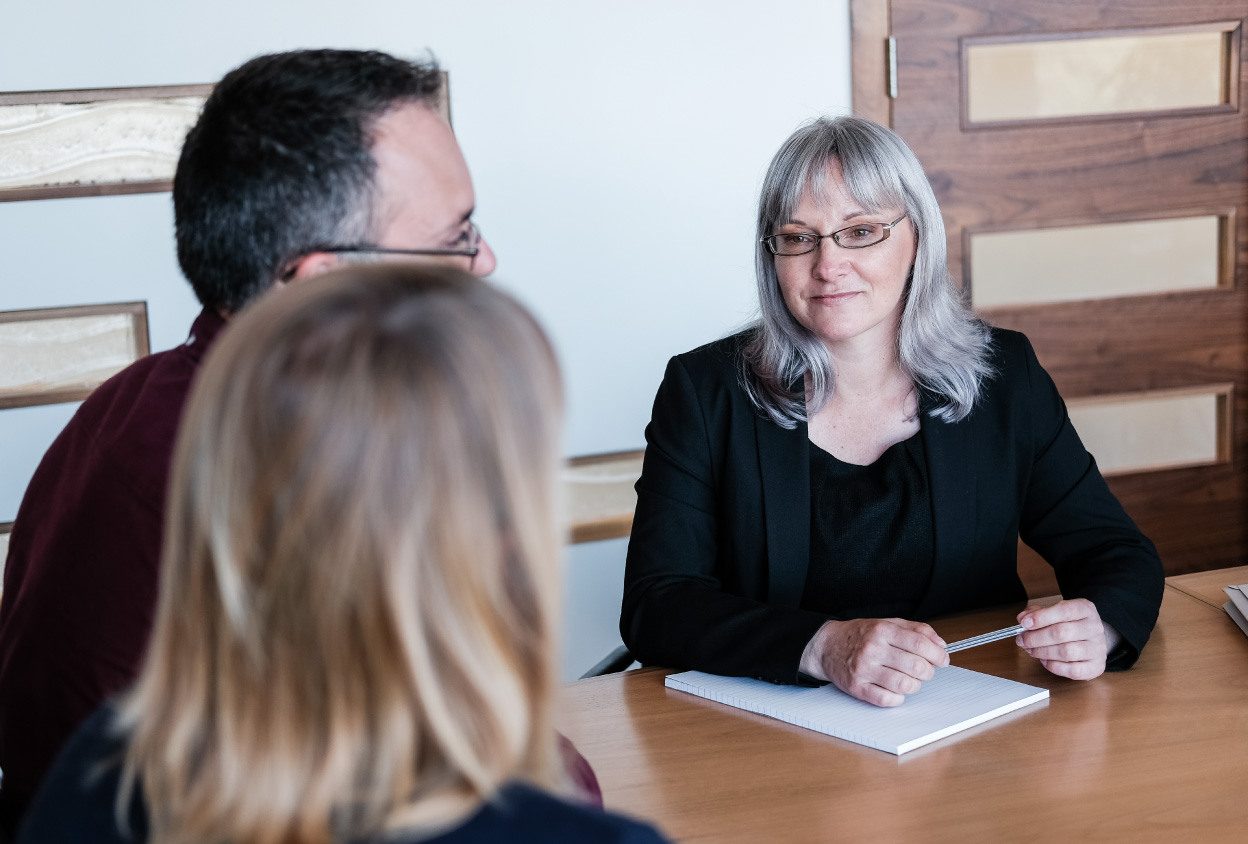 No win. No fee.
No hidden costs
100% risk-free, only pay if you win
About the Author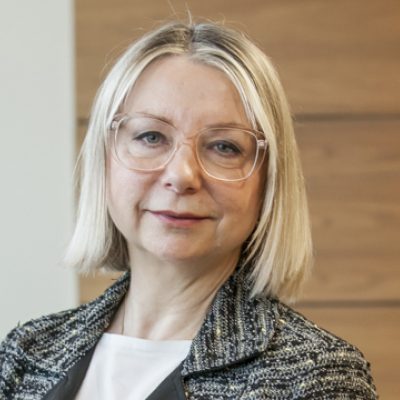 When making a medical negligence claim, the solicitor you choose to represent you will play a huge role in the success of your outcome. They determine:

Whether your case is handled efficiently and compassionately, or is chaotic and uncooperative
Whether you receive the compensation you deserve for what you have endured, or your settlement leaves money on the table
Whether you feel justice has been delivered, or you are always left wondering "what if?"
These will all be heavily influenced by the medical negligence solicitors that you instruct. Therefore, it is not a decision to be taken lightly. It is important to consider all your options and work with a specialist solicitor or firm who is responsive to your needs and committed to achieving the best possible result in your circumstances.
To help you in making your decision, we have compiled what we believe to be the 7 most crucial factors to deciding the right medical negligence solicitor for your case. If your solicitor fulfils the following key criteria, you can feel confident that they have the experience, expertise and dedication necessary to secure for you the justice you deserve.

1. Accredited by trusted associations
First, it is vital to determine that the person you are working with is a truly specialist medical negligence solicitor.
Medical negligence is a complex and highly-detailed area of the law – it takes years of specific education and training to practice effectively. Without a true specialist on your side, it is unlikely that your case will proceed as smoothly as possible, or that your representative will be able to ensure that you receive the compensation you deserve.
With this in mind, the best way to verify a solicitor's expertise is by the accreditations they hold. In medical negligence, there are three associations in particular to be aware of:

The Law Society's Clinical Negligence Panel accreditation demonstrates a medical negligence solicitor complies with best practice when handling claimant cases and has a proven competency in medical negligence law. In order to gain this accreditation, a solicitor must:

Be a qualified solicitor that acts on behalf of claimants
Have personally conducted clinical negligence work for claimants for a minimum of 3 years
Have completed at least 24 clinical negligence cases in the past 3 years
Have had at least 6 of their cases proceed to case management conference, and 3 to a meeting of experts
The solicitor must submit a detailed application and portfolio of their prior work to receiving this specialist accreditation. Furthermore, as memberships only last 3 years, solicitors need to maintain an up-to-date knowledge of their field and maintain these competency standards in order to obtain accreditation for multiple years.
Action against Medical Accidents (AvMA) has a Specialist Clinical Negligence Panel. Belonging to that panel is a mark of quality that solicitors understand their field of expertise and place their clients at the heart of everything they do.
All successful applicants must demonstrate:

Significant technical ability in clinical negligence
Excellent interpersonal and client care skills
Strong ability to research, analyse and evaluate complex medical evidence
Consistent knowledge of current practice and new developments in the law
Use of the knowledge they gain to support the overall improvement of patient safety
Similar to the Law Society's Clinical Negligence Panel, solicitors are assessed against their experience working a range of cases, efficient management of their caseload, a thorough knowledge of relevant law, and a commitment to providing the best quality care and attention to clients who have been injured as a result of negligence.
Association of Personal Injury Lawyers (APIL), a not-for-profit organisation representing injured people, offers an accreditation that illustrates a solicitor's competence and specialist expertise in dealing with medical negligence and personal injury claims.
To achieve and maintain this accreditation, APIL solicitors must:

Undertake at least 16 hours professional legal training every year to remain up-to-date with latest developments
Sign a code of conduct committed to acting in the best interests of clients at all times
Confirm they continue to meet the accreditation standards every five years in order to be re-accredited
Before working with a firm, we would highly recommend checking their solicitors' profiles to see if they hold one or more of these accreditations, as they are powerful indications of their ability to handle your case with the attention to detail and expert understanding required.
At Gadsby Wicks, our solicitors are proud to hold a number of these accreditations, because they illustrate above all else that we are specialists in medical negligence law, are highly-qualified to meet the needs of claimants seeking the compensation, answers and justice they deserve and that we care.
2. A track record of success
Alongside these accreditations, it is reassuring to confirm that the solicitor or firm you intend to work with has an established track record of successful cases.
This illustrates that they can put their specialist understanding of medical negligence law into practice, and guide cases from their initial investigations through to negotiating a final settlement or championing their client's position in court.
Where possible, see whether the solicitor in question has previously instructed on cases similar to your own. Having that specific track record can add another layer of reassurance that they will know how to approach your case in pursuit of a fair, just outcome.
In addition, upon request your solicitors should be able to present to you any relevant references and testimonials from previous clients to emphasise the excellent standard of work they delivered for them.

3. Reassuring and genuine online reviews
Before staying at a hotel or buying tickets for a show, many people will browse reviews to see whether they are worth the investment.
You should take the same approach when choosing your medical negligence solicitor. By gaining a general consensus of whether a solicitor is viewed favourably or not by previous clients can be a strong indicator of their expertise, commitment, and if you will be able to form a successful working relationship with them across your case.
You can discover what our past clients have to say about our approach at Reviews.io.
4. Good chemistry between solicitor and claimant
When making a medical negligence claim, you will be working with your individual solicitor or firm for months, if not years, before the case reaches its conclusion. Therefore, it is critical that you have confidence that your representative has the commitment to support your case long-term and that you will be comfortable working with them.
To best ensure that your solicitor will meet your expectations, you should prioritise someone that demonstrates the following qualities:

Strong listening skills
Highly organised
Empathy with your circumstances
Capable negotiator
Clear and straightforward approach
Flexibility to meet your needs
Proactive, reliable communication
Friendly, professional personality
Dedicated to justice
Use your initial communications with prospective solicitors, whether over the phone, online or in-person, to verify in your own mind that they demonstrate these characteristics, and that you would be happy to work with them for the duration of your case.

5. Strong communication and explanations
The medical negligence process is full of jargon and technicalities that can be tricky to understand if you are not in the industry. But, throughout your case you will want to know what is happening and what you need to do to help matters progress as well as possible.
This means that your medical negligence solicitor should be capable of communicating each stage of the journey in coherent, straightforward terms. This will ensure you make every action with complete clarity and reassurance, knowing exactly how it supports your case, and that you are not thrown off-guard by anything that emerges.
Clear communication is critical to the success of any medical negligence claim – if your solicitor is not a strong communicator, then they will struggle to maintain your confidence that you are proceeding in the right direction.
6. Honesty and responsibility
At the core of all medical negligence claims is a breach of trust between you and a healthcare professional responsible for your wellbeing. This can make it difficult for certain claimants to place the same level of faith into their solicitor – they do not want to endure a similar fate with another professional.
To give you total confidence for the road ahead, your solicitor should speak to you honestly and demonstrate that they are responsible for your case's success.
By honestly, we mean that your solicitor should be candid about the facts of your case, how long proceedings are likely to last and what amount of compensation you can pursue. Certain individuals or firms will exaggerate these numbers to secure you as a client, and will only inform you later of what the result is likely to be.
The right solicitor will be upfront about your prospects, even if their recommendation is not to pursue if it is unlikely to win. This honesty might be hard to hear at first, but it will save you significant disappointment later on.
Furthermore, you should seek confirmation that the solicitor you instruct is actually the individual actively handling your case. Again, certain firms in practice will pass cases down to more junior associates to handle the legwork, while they oversee things from a "supervisor" role.
You instructed this solicitor or firm to benefit from their specific expertise and understanding. If your file is passed to a team and often then dealt with by someone with less experience, your case may not receive the attention to detail it requires.
That is why at Gadsby Wicks, we will ensure you work with one specialist solicitor, who will be responsible for your whole case from start-to-finish.

7. No win, no fee
Finally, it is crucial that your chosen medical negligence solicitor gives you complete confidence over your financial security when it comes to funding your claim. A big barrier to people pursuing justice is the fear that they will not be able to pay for legal services if the claim is unsuccessful.
As the majority of claims are not eligible for Legal Aid, this makes the capacity to provide services on a "no win, no fee" basis critically important. By removing the financial burden should the case end unsuccessfully, you can feel more confident and assured throughout the process. It also gives additional incentive to your solicitors to do everything in their power to support your case.
In addition, it can be beneficial if the firm you work with offers a number of options for funding your claim. This variety gives you flexibility over how you proceed, so you can take the approach that minimises the financial risk posed to you.
3 misconceptions when choosing a medical negligence solicitor
1. The bigger the firm, the better it must be
Size does not necessarily matter when it comes to finding the right medical negligence firm for you. In some cases, this leads to a more impersonal, hands-off service delivered by a team, rather than the personal care these cases demand. Working with a smaller, specialist firm can deliver this greater attention to detail.
2. It is essential to work with a local firm
While it can be convenient to have your solicitor just a short drive away, this should not be a key driver for who you choose to represent your claim. Particularly in a post-COVID landscape, more and more litigation is conducted electronically or digitally, removing the need for in-person involvement. A local firm is a bonus, not a necessity.
3. Speed is more important than value
Always be wary when a solicitor emphasises how quickly your case will conclude. While these cases can be an emotional rollercoaster, it is important that adequate time is given to properly investigate your claim and handle negotiations. This extra time can make all the difference to securing the maximum amount of compensation, which will be better for you and your loved ones' long-term future than the short-term convenience of a quick case.

Work with the right medical negligence solicitors
We hope that you have found this guide to identifying appropriate medical negligence solicitors helpful. We recognise just how important it is to get this choice right, as it will have a tremendous bearing on the compensation you are granted for the injuries you have endured, and if you secure the justice you deserve.
Your medical negligence solicitor is more than just a service provider – their job is to secure you and your loved ones' financial future and ensure you have the resources you need to make life post-negligence as comfortable as possible.
If you do not want to leave anything to chance, speak to our team at Gadsby Wicks today. Since 1993 we have helped people pursue their right to justice, with 98% of our successful cases resolved before proceeding to the courtroom.
Get in touch to discover how we can unlock the full potential of your claim.
Disclaimer
All content contained within this article is meant for general information only – this should not be treated as a substitute for medical advice from your doctor or another healthcare provider. If you require legal advice specific to your situation, please contact our team directly.
Gadsby Wicks is not liable for any diagnosis made from the content of this article, nor does it endorse any service or external site linked to within the article.
Always consult your GP if you are concerned about your health and wellbeing, or speak to us if you require legal advice.