Misdiagnosis Claims
Why it is important to hold doctors and hospitals accountable for medical mistakes
No win. No fee.
No hidden costs
100% risk-free, only pay if you win
About the Author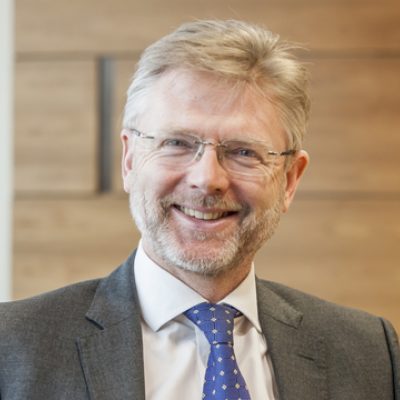 Mistakes happen every day, for any number of reasons. It could be a momentary loss of concentration, or missing a task at work. But when a healthcare professional makes a mistake, the consequences can be life-changing.
Yet, when we work with people affected by clinical errors, they often feel guilty about making a claim for compensation from a doctor or another professional for mistakes made during care or treatment. This is totally understandable – it can feel wrong to blame those who do so much to help people on a daily basis, especially when they meant absolutely no harm.
However, we believe no one should ever feel guilty for making a medical negligence claim. Not only does this secure the compensation families need to move on – it can also reduce the chances of the same incident affecting someone else in future.

Are doctors and hospitals held to a higher standard for mistakes?
Healthcare professionals are not held to a higher standard for the mistakes they make compared with other professions. In negligence claims, when one party owes a duty of care to another party, whether they breached this is judged against whether a reasonable person with the same skills and knowledge would have acted the same way.
This applies the same to doctors and nurses as it would to a mechanic or accountant; if your mechanic damages your car during a repair, they would be considered negligent if they fell below a reasonable standard of care for a mechanic.
The reasonable standard will also change depending on a healthcare professional's specific expertise. A GP is not judged against the standards for a cardiologist or dermatologist – a GP is judged against a 'reasonable' GP.
It is also important to consider the situation where the duty of care is established. If someone goes into labour on a bus, and the only healthcare professional on board is a radiologist, they would not be held to the same standard of care as an obstetrician in a hospital.
So, medical mistakes made by a healthcare professional are not judged any differently to mistakes by any other duty-bound professional – it is weighed against their peers.
Why you should hold medical professionals accountable for clinical errors
To err is human, and healthcare professionals are no less immune to making mistakes than any other professional. However, the impact of outcomes following negligent medical treatment can be truly devastating for those affected and their loved ones.
The impact medical errors can have on your life
It is impossible to condense every consequence that can impact a patient following a medical mistake.
In our decades of combined experience helping claimants, we have seen avoidable birth injuries lead to lifelong disabilities like Cerebral Palsy; previously fit and able people left paralysed due to a surgical mistake and people whose cancer was allowed to progress for years due to a misdiagnosis.
A person's life can be turned upside-down due to the actions or inactions of someone trusted with their care. Even if a medical professional had no intent to cause their patient harm, it does not change the situation the patient now finds themselves in.
That is why we urge people to make a claim when they have suffered due to a medical error. The compensation you receive from a successful claim can be vital in giving you and your loved ones access to therapies, equipment, home adaptations and more that will make life as manageable and fulfilling as possible.
If you have been affected by a medical mistake, but feel guilty about making a claim, ask yourself: "Would you feel any different if the doctor in question had hit you or your loved one in a traffic accident?"
Medical negligence claims can improve patient safety
Compensation is not the only reason it is essential to hold healthcare professionals accountable. For many clients we talk to, a top priority is ensuring what happened to them or their loved one does not happen to anyone else. Making a claim can help make this possible.
Following a successful claim, an NHS trust or private hospital does not pay the claimant themselves; it is handled by their insurers. A private hospital will have their own insurer, while all NHS trusts are supported by NHS Resolution (formerly the NHS Litigation Authority).
For private hospitals, mistakes and subsequent claims will raise the premium on their insurance, meaning they are under financial pressure to learn from mistakes. Similarly, NHS Resolution is compelled to ensure that NHS trusts respond to errors. Simply put, making a claim pushes hospitals to rectify problems in patient care and helps to improve things for other people.
The reach of NHS Resolution means that any individual mistake, in any hospital in the country, can result in nationwide improvements in standards of care. Think about it – if a surgeon makes a mistake in a private hospital, this is communicated with all other surgeons in the hospital, and action is taken to prevent it in future.
However, if a surgeon makes a mistake in an NHS trust, it is in NHS Resolution's best interests to get to the bottom of what happened, and disseminate guidance to all NHS trusts based on the lessons learned. This is why hospitals will compile Root Cause Analysis (RCA) reports, which look at the severity of the outcome of a mistake, and what the potential severity could have been.
These RCA reports determine what the root cause of the mistake was, be it:

Lack of training

Lack of understanding

Lack of staff

Call bells being ignored

Human error
Where lessons can be learned and guidance can be issued based on these reports, NHS Resolution can deliver that to all trusts to help prevent this from happening in future.
In summary, the financial incentive of a medical negligence claim can lead to action that stops others from suffering in future.
It can empower healthcare professionals
Doctors, nurses, and other healthcare professionals are often left devastated by the consequences of their mistakes. They recognise more than anyone the life-changing repercussions of something going wrong during treatment, and will be determined to ensure that nothing like this ever happens to their patients again.
We have received statements from nurses, healthcare assistants and others who were not directly responsible for negligent acts, but were present at the time they happened. In numerous cases their warnings or suggestions were ignored or came too late, but the event has inspired them to be more vocal in future.
Again, while it cannot turn back the clock on what happened, a medical negligence claim can encourage others to learn and grow from their mistakes.

How many people are affected by medical mistakes?
While the vast majority of procedures carried out by healthcare professionals are done safely and correctly, mistakes are not uncommon, and can change the lives of patients affected:
How do you know if a doctor makes a mistake?
It is common for patients to leave treatment completely unaware of any mistake made. Only when they continue to experience symptoms or get worse, or a friend/family member encourages them to return to their doctor, do they discover that something went wrong.
It could take a long time to realise this – someone whose cancer was misdiagnosed by a consultant may not receive an accurate diagnosis until several years later. In these cases, date of knowledge makes sure that someone can still make a claim even if the negligent incident occurred over three years earlier.
Do doctors admit to their mistakes?
If a doctor, nurse or another healthcare professional is aware that they made a mistake during their patient's treatment, they are compelled by their duty of candour to admit to errors.
The duty of candour requires healthcare professionals to inform patients of mistakes as soon as reasonably possible, offer an apology and, where possible, explain what further action will be taken to rectify this error.
This is not always the case though. In many situations, the healthcare professional is genuinely unaware that a mistake occurred, leaving patients or their loved one to identify the problem.
It is very uncommon for a medical professional to deliberately hide a mistake. However, they may believe that their level of care for their patient was not substandard, and therefore not inform their patient of any mistake that occurred during treatment. They are not hiding their mistake – they simply do not believe they made one.

When is a medical mistake negligent?
It is important to note that not every mistake made by a healthcare professional will lead to a successful medical negligence claim.
First, it must meet the criteria of any medical negligence claim:

Did the healthcare professional breach their duty of care towards their patient?

Did the patient suffer pain, injury, loss or damage?

Was the patient's suffering a direct result of this breach of duty?
For example, if a pharmacist gives a customer the wrong prescription, they have breached their duty of care. However, if the customer returns to collect their correct prescription upon realising this, this has not caused them any harm, and so would not be seen as negligence.
Another instance where a doctor's mistake may not lead to a successful negligence claim is where there are multiple differential diagnoses for a patient's symptoms. A doctor is not expected to test or treat all options at once, so they will often target the one that presents the most immediate threat to their patient's health.
So even if the patient did not have this illness, and the time spent testing has allowed the real illness to progress further, the doctor would not be considered negligent for this mistake if they had good reason for pursuing the first diagnosis. This would be considered an acceptable risk.
Furthermore, there may be circumstances where a patient's unique anatomy and physiology may make treatment or diagnosis harder for a medical professional. For example, imagine a patient is undergoing heart surgery. However, several prior procedures and long-standing heart disease mean that their anatomy is different from a typical person.
This could make it more challenging for a surgeon to use their usual landmarks to perform the surgery, increasing the risk of error.
Finally, substandard care is not the same as suboptimal care. A patient can expect a reasonable standard of care from a healthcare professional, but not necessarily gold standard care. This means that even if you receive less than optimal care from your doctor, it does not mean that they have fallen below a reasonable standard or breached their duty of care.

How do you claim compensation following medical negligence?
We understand how hard it can be to come to terms with the aftermath of a medical mistake, whether that is the lifestyle changes it imposes on you and your loved ones, or the guilt you may feel about claiming against a healthcare professional.
We hope that this has helped ease any burden you may feel about holding healthcare professionals to account for their mistakes. Even when the mistake is 100% genuine, this does not change the repercussions for you and your family – or the importance of ensuring that what happened to you does not happen to anyone else.
Both for your financial future and the future care of others, it is important to ensure that healthcare professionals are held accountable. If you or a loved one has been affected by a clinical error, we are here to help.
As specialist medical negligence solicitors, we dedicate the expertise and resources necessary to build a strong, compelling case on your behalf:

We have been supporting clients in Essex and East Anglia for over 25 years

"No win, no fee" – you only pay us if your claim is successful

We allocate one solicitor to your claim, who will be with you from start to finish

We work with trusted, impartial medical experts to determine whether you have a claim, and the compensation you deserve

96% of our cases settle without going to court
Our completely independent advice can help you come to terms with exactly what happened, in a way that speaking to the hospital responsible for your harm can't. We are often referred to claimants by NHS Resolution, as they recognise that we manage claims with the utmost professionalism and efficiency.
To find out more about how we can help you, get in touch with our team today.
Disclaimer
All content contained within this article is meant for general information only – this should not be treated as a substitute for medical advice from your doctor or another healthcare provider. If you require legal advice specific to your situation, please contact our team directly.
Gadsby Wicks is not liable for any diagnosis made from the content of this article, nor does it endorse any service or external site linked to within the article.
Always consult your GP if you are concerned about your health and wellbeing, or speak to us if you require legal advice.