Delayed Treatment of Abdominal Aortic Aneurysm – Mr P
Category: Delayed Treatment Claims
Last Updated: 27th Mar 2023
About the Author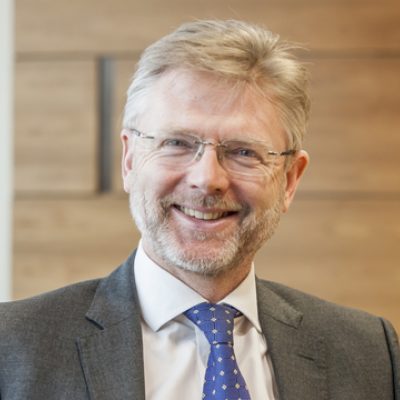 Background

Mr P was referred to hospital in 2014 with a suspected abdominal aortic aneurysm (AAA). Here, a CT angiogram was conducted that confirmed the diagnosis, measuring the AAA at 5.5cm.
A vascular review suggested there was evidence of inflammatory change around the aneurysm, but that there was no need for urgent vascular intervention. His case was to be reviewed at a planned MDT meeting several days later, but was not.
Soon after, Mr P attended A&E with severe back pain and was admitted, later being diagnosed with pancreatitis. A vascular surgery outpatient appointment stated that an anaesthetic assessment would be carried out, following which he would be given a date in early 2015 for open surgical repair.
Approximately one week after Mr P's anaesthetic assessment, he returned to A&E complaining of deteriorating pain in his lower back that was worse on the left side. In the following month, Mr P experienced a sudden onset of lower abdominal pain radiating to his lower back.
After surgical review, Mr P was informed that surgery to repair the AAA was too risky. He sought a second opinion and was informed he would be a good candidate for referral for surgery at St Thomas' Hospital in London. A CT angiogram now showed the AAA had grown to 6.3cm.
Mr P underwent repair of a Type IV thoracoabdominal aneurysm at St Thomas' Hospital in spring 2015, and in the summer underwent a branched thoracoabdominal repair for an infected thoracic aortic false aneurysm.
He subsequently lost function of his left kidney, and in autumn 2015 was informed the infection from his aneurysm had attached itself to the graft used in his surgery and was incurable. Mr P subsequently suffered renal and cardiac failure, and later passed away.
This medical negligence claim was pursued on the basis that unreasonable delays at several key points throughout treatment meant Mr P was not referred to a vascular centre of excellence soon enough for urgent repair to his AAA.
Had referrals been made earlier, Mr P would have had surgery by late 2014 or February 2015 at the latest. By this point, the abdominal aortic aneurysm would not had become infected, allowing him to make a good recovery.
Settlement

Proceedings were issued after the Defendant initially denied breach of duty and causation. However, after expert evidence was exchanged, the claim was eventually settled for £150,000, of which £107,020 represented special damages.
This case was led by Tony Mitty.

NOTE: While our case studies are designed to give an indication of the outcomes that can be achieved in these circumstances, the compensation awarded in individual cases can vary significantly due to a range of factors, including effects on life expectancy, the severity of the medical negligence that took place, and the financial impact.
If you have been affected by similar events to those outlined here, we can help seek justice on your behalf.
Featured Delayed Treatment Case Studies
Featured Delayed Treatment Insights