Delayed Diagnosis & Treatment of Giant Cell Arteritis & Polymyalgia Rheumatica – Mrs F
Category: Delayed Treatment Claims
Last Updated: 27th Mar 2023
About the Author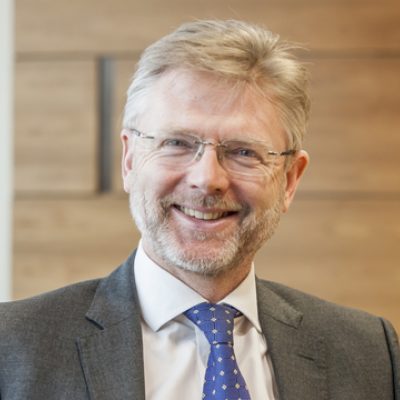 Background

Mrs F consulted a GP in spring 2017 after experiencing a dull, persistent ache in her shoulder joints, hips and both upper legs, which limited her movement.
One month later, she returned to her GP with deteriorating symptoms. By now Mrs F was struggling to get into and out of bed and found it more difficult to climb stairs. She also had a constant ache extending from her forehead across the top of her head, and experienced severe pain in both sides of her jaw when she ate. Her left temple was also sore to touch.
In the month that followed, the vision in Mrs F's left eye became blurred. She was admitted to hospital after an initial A&E consultation, and approximately four days later, all vision in her left eye had gone.
After being diagnosed with giant cell arteritis (GCA) and polymyalgia rheumatica (PMR), Mrs. F was prescribed high dose steroid medication and underwent blood transfusions. However, she developed side effects from her medication, such as Cushing's disease – a condition which:

Increases the amount of body fat on the chest, tummy and back of the neck

Allows skin to bruise easily

Reduces strength in the upper arms and thighs

Leads to depression and mood swings

Causes fertility issues

Can also lead to high blood pressure
The delayed diagnosis claim was pursued by our expert solicitors on the basis that Mrs F's GP failed to spot PMR during her initial consultation. Had the condition been diagnosed at this stage, Mrs F would have been started on a low dose of steroids, allowing her to avoid these severe side effects.
Following further investigation, it was also found that negligence by the GP in recognising suggestive symptoms of GCA during her second appointment led to the avoidable loss of sight in Mrs F's left eye.
Settlement

Initially, the Defendants denied both breach of duty and causation. The medical negligence claim was eventually settled for £95,000 following exchange of expert evidence, of which £45,000 represented special damages.
This case was led by Tony Mitty.

NOTE: While our case studies are designed to give an indication of the outcomes that can be achieved in these circumstances, the compensation awarded in individual cases can vary significantly due to a range of factors, including effects on life expectancy, the severity of the medical negligence that took place, and the financial impact.
If you have been affected by similar events to those outlined here, we can help seek justice on your behalf.
Featured Delayed Treatment Case Studies
Featured Delayed Treatment Insights