Surgery Complications
The consequences of unsatisfactory breast surgery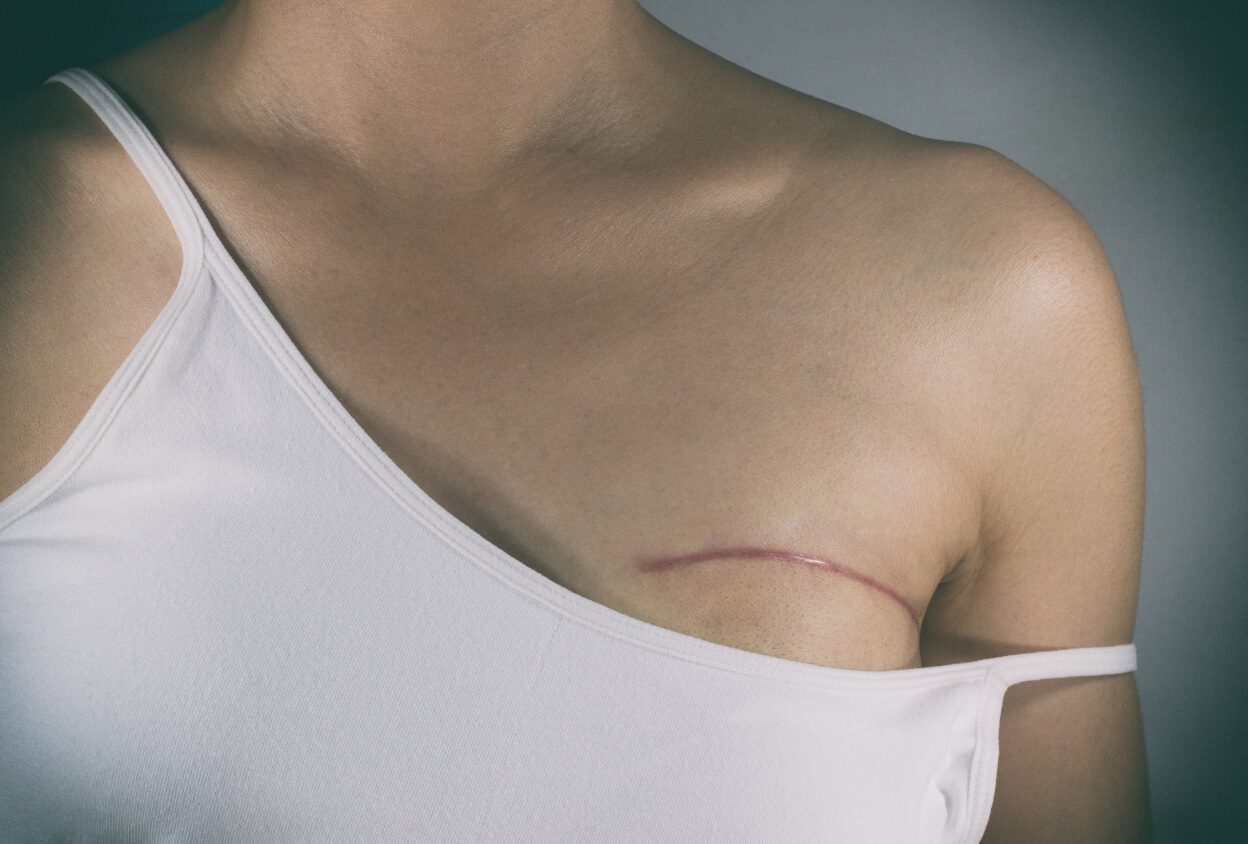 No win. No fee.
No hidden costs
100% risk-free, only pay if you win
About the Author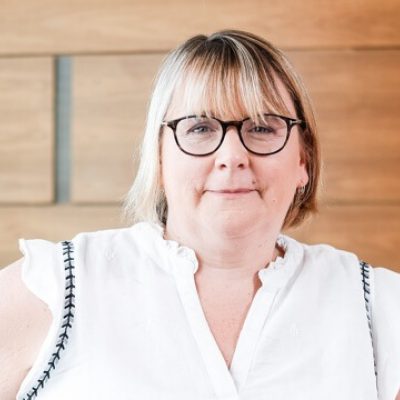 Breast surgery is the most popular form of cosmetic procedure in the UK. Research conducted by The British Association of Aesthetic Plastic Surgeons (BAAPS) highlighted that of the 26,977 cosmetic procedures performed in 2019, 11,145 (41%) of these were breast augmentations or reductions.
Despite how often these surgeries are performed, mistakes are fortunately uncommon. Furthermore, over the years techniques have evolved to enhance the safety of these procedures and present more options to recipients, including:

A choice in the type of prosthetic between saline and silicone

Smaller incisions made during surgery, meaning reduced scarring

More choice in the size, shape and configuration of implants
Nevertheless, like any surgery, breast augmentations and reductions are never free of risk. When things do not go to plan, the results can be devastating and cause significant physical, emotional and psychological harm.
In this article, we will examine what can go wrong following a mishandled breast surgery, the repercussions this can have on the person affected, and what steps to take to make a cosmetic surgery claim if this impacts you or a loved one.
What is breast augmentation and breast reduction?
Breast augmentation, also referred to as breast enlargement surgery, is when the size and shape of a person's breasts is enhanced by inserting implants. In the UK, these implants are typically made from either silicone gel or saline.
Breast reduction, also known as reduction mammoplasty, is when the weight and volume of a person's breasts is reduced by removing fat, glandular tissue and skin. This is often pursued by women who are suffering physical discomfort due to the size of their breasts.
Both are common types of cosmetic procedure, and therefore rarely present problems. However, mistakes or negligence on the part of the surgeon responsible can lead to outcomes that are far removed from what the patient expected, and potentially place their health in jeopardy.

What can go wrong following a mismanaged breast surgery?
Like any surgery, breast augmentations and reductions do carry risks, and can result in a number of complications. Here are some of the most prominent problems that can emerge:
Aesthetic problems
One of the most prevalent issues is that the outcome the patient received is not what they expected, or something they are unhappy with. This could be because:

The breasts are not the expected size or shape

The breasts are asymmetrical

The breasts are uneven or lopsided

The breasts are disfigured

There are obvious signs of scarring
If the result is not in line with the person's expectations, this can result in severe emotional distress, and necessitate the need for further surgery to rectify the problem.
Capsular contraction
Capsular contraction is when scar tissue around an implant in one or both breasts shrinks too much, which then squeezes the implant and causes the skin to harden around it. This can be unsightly and also cause a substantial amount of pain and discomfort, and may require surgery to correct the issue.
Infection and wounds
As with other surgeries, it is possible for a patient to contract infections in the open wounds made during the procedure which, depending on the severity of the infection, can have major repercussions for their short-term and long-term health. If an implant becomes infected, it may need to be removed before it can cause further damage to a person's wellbeing.
Furthermore, following breast reduction surgery, it is possible for wound separation or skin loss to occur, causing further discomfort, or for the person to suffer fat necrosis – when the fat in the breast dies.
Nipple necrosis and changes in sensation
It is possible that nerve damage caused during surgery can lead to the person's nipples becoming painfully sensitive, or that they lose sensation altogether.
Furthermore, a mistake may cut off blood supply to the nipple. A misplaced incision during surgery or an overly large implant squashing the veins leading to the nipple could result in a nipple dying known as nipple necrosis.
Implant ruptures
While implants become more prone to rupture as they age, it should be 10-15 years before they need to be replaced. If one or both rupture after only a few months, it could be a sign that the augmentation was performed negligently.
Siliconomas and gel bleeds
Siliconomas are small lumps of silicone that can be very tender. If an implant ruptures, this can lead to silicone escaping into the muscles under your breast, armpit, arm nerves and lymph glands, which may cause:

Autoimmune problems

Breast implant-associated anaplastic large cell lymphoma (BIA-ALCL)

Anaemia and blood clots
Gel bleeds can also be problematic, as if silicone molecules get into the lymphatic systems, these glands can swell and become very uncomfortable.
Excessive scarring
While all breast surgeries will result in some degree of scarring, it is possible that mistakes during the procedure can cause this to be more excessive than it should have been.
This can again negatively impact the aesthetic appearance of the person's breasts, and the scarring can sometimes become red, lumpy and painful.
Haematoma
Bleeding can occur with any surgery, and cause a haematoma, without any fault on the part of the surgeon. In these instances, a further operation may be required to stop the bleeding or prevent pressure causing necrosis.

The physical, emotional and psychological repercussions
Unfortunately, there tends to be a stigma that surrounds issues that befall a patient following a mishandled or unsatisfactory breast augmentation or reduction.
People who suffer following these incidents do not always receive the same sympathy as those who experience negligence during more 'urgent' surgeries. Some believe that the patient 'brought it upon themselves' by undergoing an unnecessary procedure.
At Gadsby Wicks, we do not subscribe to this belief. Having undertaken many cosmetic surgery claims over the years, we recognise that those who undergo these procedures deserve the same duty of care from their surgeons as any other operation – and the consequences can be just as devastating…
Physical repercussions
The physical ramifications of an unsatisfactory breast augmentation or reduction can be quite extensive. As well as general pain and discomfort, a person could endure:

The effects of any infection contracted during surgery

Any effects of an implant rupture

Hypersensitivity or loss of sensation altogether

Nipple damage

Blood clotting and haematoma

Nerve damage

Excessive scarring
In addition, it is also important to take aesthetics into consideration as well. A poorly performed surgery could result in the patient's breasts being asymmetrical or lopsided, cause further disfigurement, or leave noticeable scarring.
Emotional repercussions
These physical repercussions can subsequently have a big impact on a person's emotional state. It is totally understandable for someone to feel angry, sad, frustrated, disappointed and other similar emotions if their breast surgery did not go as expected, or the result is not what they anticipated.
When we consider that these types of procedures are typically pursued by people with body image problems, an unsatisfactory outcome can heighten these further. This may lead to the affected person losing confidence, avoiding social events, and generally trying to avoid showing their body.
Psychological repercussions
These emotional challenges can then spiral into psychological damage. Following a substandard surgery, it is not uncommon for patients to develop a number of mental health disorders, including:

Low self-esteem

Depression

Anxiety

PTSD

Phobias relating to body image and going outside
Any feelings of hopelessness or emotional discomfort due to any physical disfigurement suffered during breast surgery can affect someone their entire life. It can hurt their confidence, make them unenthusiastic about socialising, prevent them from taking part in activities like swimming or going to the beach, and strain relationships with friends and family.
When making a cosmetic surgery claim, the psychological damage a claimant endures due to negligence can influence the amount of compensation granted just as much as any physical injuries inflicted. Compensation can also cover the costs of any therapy or medication they require to help overcome these difficulties.
Making a claim following unsatisfactory breast surgery
The vast majority of all breast augmentations and reductions are conducted without any issue by highly competent plastic surgeons. However, negligence can and does happen on occasion – this could be:

Failure to inform the patient of the risks involved

Failure to spot a medical condition

Administering the wrong dosage of anaesthetic

The aesthetic not being as agreed

Surgical errors leading to physical disfigurement

Use of faulty or unsuitable medical equipment (including implants)

Allowing the patient to contract an infection during surgery

Substatand post-operative care
At Gadsby Wicks, we work hard to seek justice for those let down by their surgeons. We understand that when things do not go to plan, it can be devastating to the person affected and their loved ones.
As medical negligence specialists, we investigate all evidence associated with a claim and speak to medical experts to determine whether the outcome was due to negligence. Once that is established, we then pursue the fitting amount of compensation based on:

Pain, suffering and loss of amenity (PSLA) – including psychological damage

The costs of corrective procedures

Therapy sessions to support the claimant emotionally and psychologically

Loss of earnings due to additional procedures or time off for physical or mental health reasons
What if the surgery happens abroad?
Many people choose to have cosmetic procedures performed overseas, as this can often be cheaper than having the surgery in the UK.
We deal with breaches of obligation in England and Wales. If the contract for the procedure is made in England or Wales and then performed overseas, we can support a medical negligence claim. If the contract is made outside of England and Wales, we cannot help someone make a claim.

Speak to the experts in cosmetic surgery claims
If you or a loved one has been impacted by an unsatisfactory breast augmentation or reduction, talk to our specialists in cosmetic surgery claims.
With over 25 years' experience exclusively handling medical negligence claims, you can trust us to approach your case with the professionalism and attention to detail it deserves, ensuring you receive the justice and compensation you deserve.
Get in touch today for more information.
Disclaimer
All content contained within this article is meant for general information only – this should not be treated as a substitute for medical advice from your doctor or another healthcare provider. If you require legal advice specific to your situation, please contact our team directly.
Gadsby Wicks is not liable for any diagnosis made from the content of this article, nor does it endorse any service or external site linked to within the article.
Always consult your GP if you are concerned about your health and wellbeing, or speak to us if you require legal advice.