Medical Negligence
The nature of elder abuse and neglect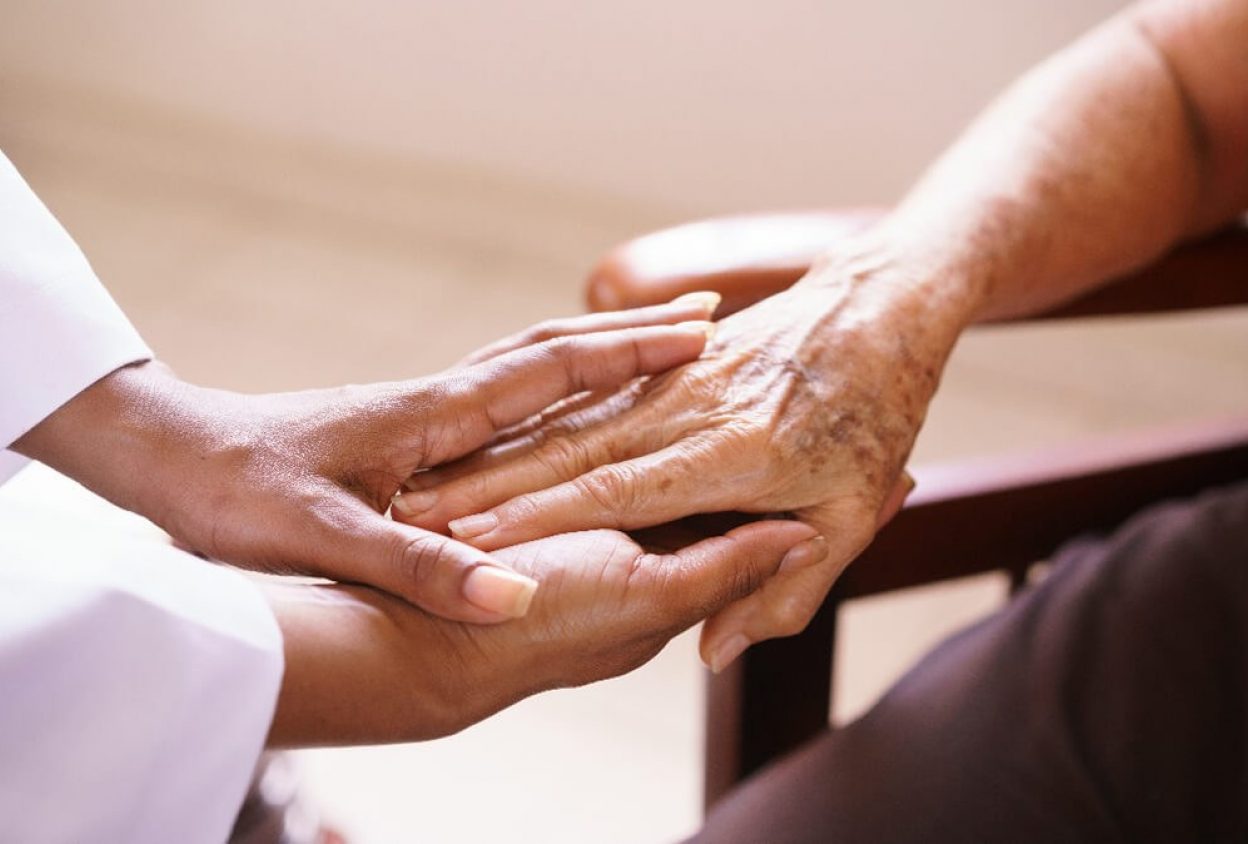 No win. No fee.
No hidden costs
100% risk-free, only pay if you win
About the Author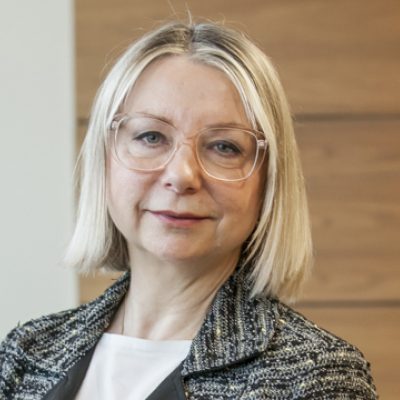 As we grow older, our need to seek out medical care and treatment inevitably rises. Bodies become less robust, the number of medicines we take tends to increase, and illnesses take more out of us than when we were younger.
The care of the elderly in the NHS, care homes and other environments has been under scrutiny for several years, especially following the outbreak of the COVID-19 pandemic. Elder neglect comes in a wide variety of forms including failing to prevent a fall or allowing pressure sores to develop, inappropriate care leading to patients becoming dehydrated, malnourished, or suffering poor mental health.
While we believe that care for the elderly in this country is generally at a high standard, our team has substantial first-hand experience of the effects elder neglect can have both on the individual in question and their loved ones. We approach these types of negligence claims as attentively and supportively as we would any other, with the goal of securing the compensation, answers and justice our clients deserve.
In this piece, we discuss the nature of elderly abuse and neglect in further detail, why medical negligence is notable amongst elderly patients, and what steps people can take if they suspect they or an elderly loved one is suffering abuse or neglectful care.
Types of elder abuse and neglect
Age UK, one of the UK's leading charities dedicated to the care and support of its elderly citizens, has identified what it believes to be the most prominent forms of elder abuse and neglect (as well as advice on safeguarding elderly and vulnerable adults).
These include:
Physical abuse (physical harm, misusing medication, inappropriate restraint, etc.)
Psychological abuse (humiliation, controlling behaviour, coercion, bullying, etc.)
Financial abuse (theft, fraud, blackmail, etc.)
Neglect (failure to look after medical/physical needs, not seeking out medical assistance when required)
Self-neglect/self-abuse
Sexual abuse
Domestic abuse
Discriminatory abuse
Organisational abuse
Modern slavery
As clinical negligence specialist solicitors, our focus for the remainder of this article will focus on the topic of "neglect". However, we felt it was important to reference the range of circumstances that can be classified as elderly abuse, as they can all result in unnecessary harm and suffering to some of the most at-risk people in our communities.
Elder neglect and medical negligence
Medical negligence towards the elderly can occur anywhere they are a recipient of care by a healthcare provider. It doesn't necessarily have to happen in a hospital – these incidents can take place in:
A care home or nursing home
A daycare centre
A community health centre or clinic
The patient's own home
There are numerous examples of actions or inactions performed by medical professionals that could be considered abuse or neglect of an elderly patient. Below we've outlined some of the most prominent of these:
Falls
As people get older, falls and similar accidents become a more significant risk, as we aren't as robust or mobile as we once were. If there is inadequate supervision by their carers or other healthcare providers, falls can often result in fractures, which carry their own surgical and immobility risks.
Furthermore, if it isn't recognised for a length of time that someone has had a fall and the patient is unable to get up, they are at risk of developing conditions like hypothermia, dehydration, bronchial pneumonia and pressure sores.
Not providing adequate food or water
Malnutrition and dehydration are two notable potential consequences of elder neglect. Not providing patients with enough nutrients and fluids, or failing to spot symptoms of either of these conditions, can gradually impact a person's morbidity, mortality, bodily functions and susceptibility to infections and other illnesses.
Incorrect prescriptions
The older you are, the more medications you are likely to be on to manage your general wellbeing, whether this is to treat specific illnesses and conditions or to support aches and pains. However, this greater volume of medications leaves more margin for error. It can be considered elderly abuse or neglect if the wrong medication or dosage is prescribed to the person in question, or if their carer doesn't give it to their patient.
Bedsores
Due to often being more immobile and having more delicate skin, bedsores are a key risk area for elderly patients. It is essential that their nurses, be it in hospital, a care home or another environment altogether, perform the necessary risk assessments to determine the likelihood of these painful sores developing, and then carry out necessary actions to prevent these such as frequently turning or cleaning the patient.
Failure to do this, or not identifying a pressure sore when it develops, could be viewed as negligence.
Lack of overall care
General lack of care for an elderly patient can cover incidents such as:
Mismanagement of patient medical reports
Catheterisation mistakes
Hospital referral delays or issues during transportation
Failure to regularly wash patients
Particularly in residential care homes, patients are often dependent on others for basic necessities such as food and medical treatment. Abuse or neglect of these fundamental elements can have significant consequences for their long-term health.
Isolation and mental health matters
It is not simply physical health that is a concern. If an elderly patient does not receive regular care, monitoring or interaction from their healthcare providers, this can result in them feeling isolated, depressed and abandoned. This can, in turn, have further negative impact on their physical health.
Misdiagnoses
As our bodies become less robust with age, it can be easy for medical professionals to mistake symptoms of serious medical conditions with the aches and pains of 'getting older'. Even lighter conditions for younger, healthier people can be more severe for elderly patients, which is why it is crucial that GPs do not fail to perform an adequate examination when presented with potentially threatening symptoms.
Inappropriate care leading to infection
Elderly patients are more susceptible to infection. In environments such as a residential care home, a failure to not only treat a patient's infection but also to contain the spread of this to further vulnerable residents can be viewed as a serious case of elder neglect. Without timely treatment, there is a risk of an infection developing into sepsis, which can be fatal, especially for elderly patients who may have weaker immune systems.
It is important to note that any intentional act of abuse towards an elderly patient will usually be classified as an assault, and therefore should be handled by a solicitor that specialises in that field. However, it is possible that the hospital or care home that the incident took place in can still be required to pay the claimant compensation for what happened to them.
Are there factors leading to greater negligence of the elderly?
While we do not subscribe to the belief that elderly patients generally are treated with any less care or attention by healthcare providers, there are undoubtedly issues that make incidents of abuse or neglect amongst elders more prevalent:
As we get older, we are more likely to rely on hospitals and other care facilities to look after us and treat conditions we develop – the more times we need to visit the hospital, the greater chance of a mistake occurring during one of these
If we take a larger number of prescriptions, there is greater margin for these to be mixed up or carry mistakes
GPs, doctors or other healthcare specialists may write-off symptoms of a dangerous condition as a facet of getting older
Elderly people may not want to disrespect or disturb their staff if they are feeling neglected or they are suffering – according to a survey by The Legal Ombudsman in 2015, 56% of people over 65 who had experienced a problem did not complain over fears about how it would affect their future treatment
Keep in mind that in 2030, it is believed that 1 in 10 people in the UK will be 75 or older. It is important therefore that we recognise cases of elder abuse or neglect towards ourselves or our loved ones, and to know what action we can take following it.
Making a claim over elderly care
We hope this discussion on the types of elder abuse and neglect has been helpful. While this can be a difficult topic to think about, we feel it is important that people are able to recognise these incidents when they occur, and are encouraged to reach out to experts who can help them secure the answers and the compensation that they or their loved one is due.
As we noted earlier, incidents of elder abuse or neglect are fortunately rare due to the high standards performed by hospitals, care homes and other facilities across the UK. However, as we will unquestionably face more medical examinations, treatments and care as we get older, the risks of suffering due to an act of negligence unfortunately increase.
While we can't undo the emotional or physical hardship that you or a loved one endured, we work hard to help you secure the best result possible in order to bring your life back on track and overcome the obstacles this incident has put in front of you. We take as long as it takes to determine the nature of your claim, investigate the facts, and put together a compelling argument with the goal of securing the compensation you deserve.
Get in touch with our specialists today for more information.
Disclaimer
All content contained within this article is meant for general information only – this should not be treated as a substitute for medical advice from your doctor or another healthcare provider. If you require legal advice specific to your situation, please contact our team directly.
Gadsby Wicks is not liable for any diagnosis made from the content of this article, nor does it endorse any service or external site linked to within the article.
Always consult your GP if you are concerned about your health and wellbeing, or speak to us if you require legal advice.